Special Project Disability Assistance Program (DAP) Assistant - Neighborhood Legal Services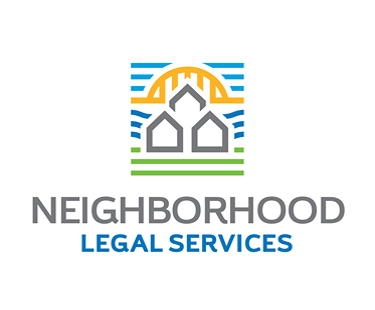 Neighborhood Legal Services (NLS) is a non-profit legal aid program that provides free civil legal services to low-income residents in 4 counties in Southwestern Pennsylvania.
The purpose of this position is to assist NLS in outreach efforts related to its Social Security work. The Special Project DAP Assistant will collaborate to locate outreach sites; set up and run outreach virtual events; and follow up with NLS clients to determine if social services and additional legal services are needed to assist with eligibility for social security benefits. 
The Special Project DAP Assistant will work with the Managing Attorney for Projects and NLS attorneys handling DAP cases. 
All staff members are responsible for the proper execution of their duties and for dealing with clients and visitors in a professional and pleasant manner.  Dependability, trustworthiness, and confidentiality are required for all staff. 
The requirements in this job description are the basis for employee performance evaluations.
Duties and Responsibilities:
Assist in the identification of organizations who could refer SSI cases.  
Reach out to those organizations to provide program information and offer informational and educational materials to their staff and clients.
Set up and run virtual training events in collaboration with staff attorneys using such tools as Zoom and Microsoft Teams.
Follow up with SSI clients to determine whether they need additional legal assistance or referrals to outside agencies for food, financial or other resources.
Such other duties that are reasonably related to the Special Projects Assistant job functions and that may be assigned from time to time by the Managing Attorney for Projects.
Essential Job Functions:
1.  Ability to work in a collaborative environment both in an office or remotely with NLS staff. 
Ability to conduct face-to-face and/or telephone conversations with NLS clients. 
Ability to set up and run Zoom and/or Microsoft Teams events. 
Ability to locate and reach out to organizations willing to collaborate with NLS.
Experience and Qualifications:
The Special Projects Assistant shall have:
Excellent computer skills; experience in Microsoft Office Suite/Teams and Zoom and willingness to learn other software tools as may be needed.
Possess proficient computer skills including experience with word processing, use of spreadsheets, graphics, Internet, etc.
Possess the ability to relate to poverty and community groups as well as other staff.
Possess the ability to work independently and exercise good judgment.
Possess the ability to establish and maintain effective working relations with others.
Possess the ability to communicate effectively both orally and in writing.
Ability to organize and prioritize workload.
High attention to detail and accuracy is required.
NLS is an Equal Employment Opportunity and Affirmative Action Employer committed to the value of workforce diversity. All qualified applicants will receive consideration for employment without regard to race, color, age, religion, sex, gender identity, national origin, physical or mental disability, protected veterans, genetic information, or sexual orientation.