Social Worker - Neighborhood Legal Services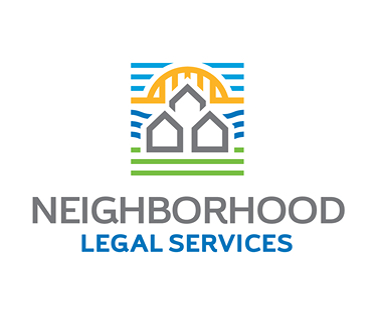 | | |
| --- | --- |
| Job Title:   | SOCIAL WORKER  #  0722-403 |
| Department:     | Legal Services in Butler, Beaver and Lawrence Counties |
| Reports to:   | Managing Attorney |
Neighborhood Legal Services (NLS) seeks to hire a Social Worker for the VOCA (Victim of Violent Crimes Act) position for our offices in Butler, Beaver and Lawrence Counties.  This is one position that will service the outlying counties of Pittsburgh. This position will have clients with a need for a variety of services for crime victims, particularly those who have sought emergency protective relief from the courts under the Protection from Sexual Violence or Intimidation Act and the Protection from Abuse Act. The VOCA  Social Worker will respond to the emotional and physical needs of crime victims and help them navigate the justice system and stabilize their lives with a goal of providing holistic services to such victims, including assistance with victim compensation applications. The Social Worker will work on such cases as determined by the Managing Attorney. The VOCA Social Worker shall be specially trained in domestic and sexual violence dynamics and trauma and will work with attorneys, paralegals, other social workers, law students, domestic violence advocates, and others to ensure that the needs of each crime victim are explored and pursued.
JOB SUMMARY:
The Neighborhood Legal Services Social Workers shall work with attorneys, paralegals, students, and others on cases or projects; engage in/encourage community education; participate in fundraising efforts; and  work to  ensure  compliance  with  all  regulations  and  funding requirements of the program.
DUTIES/RESPONSIBILITIES:
Collaboration and case planning with attorneys and other staff to further the goals of legal representation;
Provide a variety of social services to help clients resolve critical issues in order to enhance the effectiveness of legal representation;
Conduct interventions with clients as appropriate;
Advocate for clients with other agencies and various entities in the securing of needed services and benefits;
Maintain the referral database of social service agencies;
Participate in community advocacy groups and effectively represent NLSA in those groups;
Assist legal staff with social work aspects of legal cases;
Coordinate the provision of social services with legal representation for effective solutions to client problems;
Assist in selection and preparation of expert witnesses;
Monitor needs of the client community and recommend areas of advocacy development, including community education and self-help advocacy development;
Conduct interviews including eligibility, assessment and substantive interviews in person and by telephone including such interviews as may at times take place outside the regular office setting;
Provide comprehensive assessments of client needs including recommended actions;
Function as a community advocate for NLSA and its clients where appropriate;
Maintain excellent working relationships with the School of Social Work at such institutions as the University of Pittsburgh and Slippery Rock University;
Participate as a professional in an interdisciplinary environment that can include attorneys, court personnel, judges, other social workers, other agency or government employees and representatives;
Perform such other duties related to the above as assigned by appropriate personnel;
PROGRAM DEVELOPMENT
Work with various community groups and accept speaking engagements as assigned;
Participate, as requested or assigned, in program efforts to advance the organization  and any fundraising initiatives (or efforts)
Perform other duties as assigned within the scope of the essential functions of the position;
REQUIRED SKILLS/ABILITIES:
Strong computer knowledge and skills particularly Microsoft Office Suite
Strong organizational skills and attention to details.
Excellent interpersonal, customer service skills
Experience working collaboratively with staff and other organizations to achieve goals.
Ability to communicate effectively both orally and in writing
Sensitivity and commitment towards the NLS community and client base
Must have efficient transportation to  NLS offices and other locations as needed for work;
Candidate will receive training on domestic and sexual violence dynamics and trauma impact so as to identify and speak to trauma-informed services.
EDUCATION AND EXPERIENCE:
Bachelor degree in Social Work.
Current drivers' license and ability to travel.
PHYSICAL REQUIREMENTS:
Prolonged periods of sitting at a desk and working on a computer.
Must be able to lift up to 30 pounds at times.
SEND LETTER OF INTEREST, RESUME AND WRITING SAMPLE TO HR@NLSA.US
NLS is an Equal Opportunity Employer.