Senior Staff Attorney, Housing Development Legal Services - Regional Housing Legal Services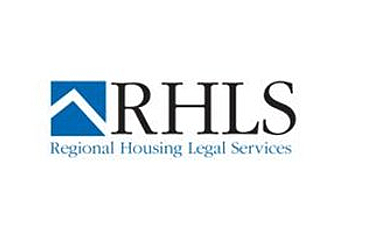 Location: Pittsburgh, Remote, or Hybrid
Regional Housing Legal Services (RHLS) is a nonprofit law firm that works with nonprofit housing developers to create decent, safe, affordable, and sustainable housing for lower-income people living in Pennsylvania. Our mission is to work to create housing and economic opportunity in underserved communities in Pennsylvania and to effect systematic change for the benefit of lower-income households statewide. RHLS drives successful housing creation because of its unique expertise in affordable, sustainable housing, community and economic development, utility matters and preservation of home ownership.
RHLS seeks an experienced transactional attorney who is self-starting, and team-oriented to fill the position of Senior Staff Attorney for its Housing Development Legal Services team. The position will focus on exciting development projects in Pittsburgh, as well as across the state, and provide an opportunity to engage in significant policy and advocacy efforts. The statewide LIHTC team currently includes 4 attorneys, who provide legal counsel and representation to nonprofit organizations engaging in affordable housing and community development activities. The Senior Staff Attorney will primarily be representing nonprofit clients in the development of housing funded by Low Income Housing Tax Credits (LIHTC).
This position is an exciting opportunity for an attorney with strong transactional legal skills (including drafting and negotiation) who wants to help nonprofit partners create safe, affordable housing and communities.
 
About Regional Housing Legal Services
Founded in 1973, RHLS engages in legal advocacy focused primarily on affordable housing and community development in Pennsylvania. Key issue areas include low-income housing development, government policy around housing issues (including affordability, racial equity, and the intersection of housing and health), and continuity of residential utility service for low-income households. RHLS has a staff of 23 and a budget of approximately $3 million per year.
The Housing Development Legal Services team assists approximately 60 community-based organizations each year and provides counseling and legal representation to organizational clients on a range of affordable residential projects, primarily utilizing Low Income Housing Tax Credits (LIHTC). The team also engages in other projects to support the expansion of affordable housing in Pennsylvania.
Responsibilities
Act as lead attorney, fully managing their own transactions, on multiple LIHTC transactions at various stages of development at a time.
Provide support and backup on transactional including real estate and financing matters to other attorneys, as needed.
Support the implementation of RHLS' diversity, equity and inclusion principles.
This role will periodically require work beyond typical office hours, especially in preparation for transaction closings.
Travel will be required for client work as well as for periodic travel to the main office.
 
Job Qualifications
Juris Doctor (JD) required.
Admission to the bar in any U.S. state required with the ability to become licensed to practice in Pennsylvania within six months of hire.
Strong preference for candidates with 8 years (or more) of experience and the ability to act as lead attorney on LIHTC transactions.

Candidates with less than 8 years of experience, but with demonstrated ability to act as lead on LIHTC transactions and those with 8 or more years' experience in real estate finance or other comparable areas with demonstrated ability to quickly learn new areas will also be considered.

A demonstrated ability to counsel clients on key business issues and to create and maintain key organizational relationships.
Expertise in range of affordable, sustainable housing issues.
A demonstrated commitment to economic and racial justice.
The ability to work with racially and economically diverse groups with varied experiences and perspectives.
 
Compensation
Salary is dependent on experience. The salary for 8 years of experience with the ability to independently manage multiple LIHTC transactions is $113,960. RHLS has a generous employee benefits package, including fully funded health insurance (no premiums) for employees, their partners, and children up to 25 (if not otherwise covered); 15 days of vacation in the first year of service; 13 holidays; 15 sick days; 4 days of personal leave; flex time option; an employer 403(b) starting at 5% (no match required); and employer-paid short-term and long-term disability policies.
The position can be filled in-person (when RHLS resumes working in office) in Pittsburgh, as a remote position (with regular presence for in-person client and transaction work in Pittsburgh), or hybrid.
 
To Apply
Send a letter expressing interest in and qualifications for the position, together with a resume to: AttorneyHiring@RHLS.org. RHLS also welcomes nominations for the position.
Applications will be accepted until the position is filled, but we strongly urge interested applicants to apply as soon as possible.
---
Regional Housing Legal Services is an equal opportunity employer. We seek to build diversity, equity and inclusion both within our organization and in partnership and allyship with the communities we serve.