Part-Time, Temporary Attorney - North Penn Legal Services, Bethlehem and Sunbury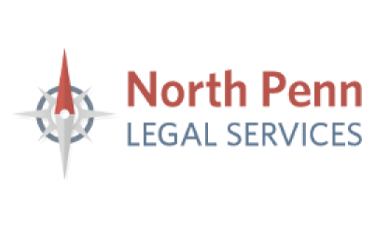 Background
North Penn Legal Services (NPLS) is the regional civil legal services provider in Northeast Pennsylvania. We are a Pennsylvania non-profit organization with a mission to provide professional legal representation, advocacy, and community legal education to low-income individuals and families. We seek staff who are committed to civil legal justice issues and helping clients resolve cases related to housing, public benefits, employment issues, family law, and other areas of public interest law. NPLS maintains staff in nine offices across twenty counties, and outreach to all counties.
While we continue to recruit to fill full-time attorney positions, we are open to adding temporary, part-time attorneys to assist with casework at North Penn Legal Services. These are non-benefit positions to be paid a rate of $30-$38 per hour for approximately 20 hours per week and expected to last from four to six months. Applications are considered on a rolling basis until positions are filled.
North Penn Legal Services is seeking attorneys with demonstrated interest and experience in the issues affecting low-income persons. The current need is focused on landlord/tenant, family law, debt collection, unemployment, and criminal records expungement cases.
NPLS adheres to CDC COVID safety guidelines.
 
Position Overview
Hourly rate approximately $30 to $38 per hour DOE. Estimate hours up to 20 per week for approximately four to six months.
Desire candidates who have experience in above areas and a demonstrated commitment to public interest work.
Applicants will be evaluated on their oral, writing and advocacy skills as well as prior experience.
PA Bar or by admission required.
Ability to speak Spanish helpful.
Inter-county travel.
 
What to Include in your application
Please reply with a resume and cover letter to resumes@northpennlegal.org.  Include an explanation describing your interest in public interest law and your experience advocating for low income people through employment and volunteer work. North Penn values a diverse work environment and strongly encourages women, people of color, people who identify as LGBTQ, people with disabilities, people who have experienced poverty or homelessness and people who have had prior contact with the juvenile, criminal, or child welfare systems to apply. 
Reference:  [Office Location]TempAttnyNovember2023
Equal Opportunity Employer
Except as required by Sections 1006(b) (6) and 1007(a)(8) of the Legal Services Corporation Act, and Part 1616 of the Corporation Regulations, when any position for employment is available, North Penn Legal Services will seek qualified applicants without regard to color, sex, race, religion, disability, age, national origin, sexual orientation, gender identification, veteran's status or any other consideration prohibited by law and will actively recruit diverse candidates for employment.