Paralegal - North Penn Legal Services, Bethlehem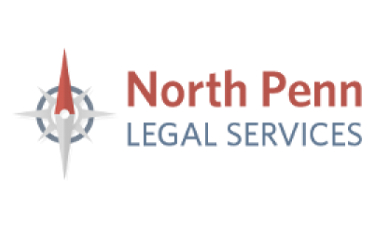 Background
North Penn Legal Services (NPLS) is the regional civil legal services provider in Northeast Pennsylvania. We are a Pennsylvania non-profit organization with a mission to provide professional legal representation, advocacy, and community legal education to low-income individuals and families. We seek staff who are committed to civil legal justice issues and helping clients resolve cases related to housing, public benefits, employment issues, family law, and other areas of public interest law. NPLS maintains staff in nine offices across twenty counties, and outreach to all counties.
The Bethlehem office serves clients in Lehigh and Northampton counties. 
The office has an opening for a paralegal to join a staff of 12 attorneys and six paralegals.
NPLS adheres to CDC COVID safety guidelines.
NPLS offers generous employer-paid benefits, including paid time off, health and dental insurance, 401k retirement plan. Contact HR for details 484-763-3019.
Paralegal Needed – Bethlehem office
Primary focus is on housing issues and related civil legal needs.
Work activity includes assisting tenants in the Lehigh Valley who are facing eviction or loss of housing, helping them to navigate the legal system and connecting them to resources that will assist in avoiding eviction.
Duties will include screening potential clients for eligibility, client advocacy, community outreach, and referrals.
The preferred candidate will have some prior advocacy experience in public or private housing issues, community outreach, paralegal duties or social work experience and be able to demonstrate a commitment to serving the interests of low-income people.
Inter-county travel. 
Ability to speak Spanish preferred.
Facility with Outlook, Word, Excel and PowerPoint.
Paralegal degree or certificate encouraged.
Salary for 0-3 years of experience is $33,295 to $36,400.
Go to http://www.northpennlegal.org/about/careers  to read more about North Penn Legal Services.
What to Include in your application
Please reply to resumes@northpennlegal.org.  Applicants should include a statement about their interest in this position and their experience advocating for low income people either through employment or as a volunteer.
North Penn values a diverse work environment and strongly encourages women, people of color, people who identify as LGBTQ, people with disabilities, people who have experienced poverty or homelessness and people who have had prior contact with the juvenile, criminal, or child welfare systems to apply. 
Except as required by Sections 1006(b)(6) and 1007(a)(8) of the Legal Services Corporation Act, and Part 1616 of the Corporation Regulations, when any position for employment is available, North Penn Legal Services will seek qualified applicants without regard to color, sex, race, religion, disability, age, national origin, sexual orientation, gender identification, veteran's status or any other consideration prohibited by law and will actively recruit diverse candidates for employment.
To receive full consideration, applications should be submitted by December 15, 2022.
Ref:  Beth. Paralegal December2022