Paralegal - Legal Aid of SE PA, Disability Advocacy Project, Norristown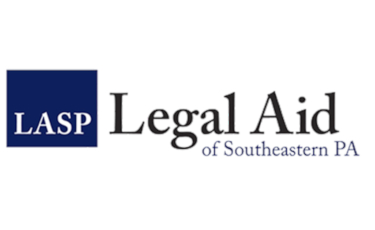 SUMMARY 
Legal Aid of Southeastern PA ("LASP") seeks a full-time paralegal for its Disability Advocacy Project ("DAP") housed in the Community Engagement Unit.  The paralegal will assist with cases involving SSI and Social Security Disability.  The position will be located in Norristown, although LASP staff currently for the most part, work remotely due to the COVID-19 pandemic.  When offices may be staffed to a greater extent in-person, the paralegal will be expected to work out of the Norristown office.
LASP serves low-income individuals from Bucks, Chester, Delaware, and Montgomery Counties.  Clients of the DAP may be located in any of the four counties.  The paralegal must be a team player, willing to handle a multitude of responsibilities as described below. 

ESSENTIAL DUTIES AND RESPONSIBILITIES include the following.
Performing intakes on new SSI and Social Security Disability cases which will  include interviewing applicants for service either by phone or in person, issue spotting, and through consultation with the DAP attorney, determining if applicants are eligible and the cases they present are meritorious and fall within a priority of LASP;
Investigating and ascertaining relevant facts and conducting legal research;
Obtaining medical records of clients to use as evidence in their cases;
With attorney supervision, completing forms, briefs, pleadings, appeals, correspondence and other legal documents in connection with cases, and reviewing and down- and uploading all documents to the Electronic Records Express;
With attorney supervision, advising clients on legal procedure and other aspects of their cases;
Conducting outreach, clinics, community education, and workshops with community partners, including, but not limited to, the County Assistance Offices in all counties;
Assisting in the creation and updating of legal resources, such as flyers, pro se materials, fact sheets, etc.;
Managing a caseload which includes maintaining organized case files and communicating promptly with clients and applicants;
Tracking client and programmatic data and outcomes and performing administrative tasks including timekeeping and entering notes in LASP's case management system Legal Server;
Assisting with LASP's development and fundraising activities, as needed;
Reviewing denials and consulting with the DAP attorney to ascertain if a case warrants an appeal;
Participating in LASP team efforts to achieve office and programmatic goals, including engaging with program-wide affinity groups and task forces;
Developing knowledge of relevant law and community referral resources through training, CLE, and other educational opportunities;
Abiding by all professional and ethical standards of practice; and
Performing other duties as assigned necessary for the effective operation of the office.
SUPERVISOR: Supervising Attorney in the Community Engagement Unit.  The paralegal will work very closely with the DAP staff attorney.
QUALIFICATIONS: Associate Degree or minimum of one year certificate from college or technical school; or minimum of three to six months related experience and/or training; or equivalent combination of education and experience. Demonstrated proficiency in personal computer skills, including Microsoft products, word processing, electronic mail, case management systems, Lexis computer-based research, and others.  Excellent communications, time management, and organization skills.  The candidate must possess a passionate commitment to public interest law and serving low-income populations and the disabled.   Spanish language proficiency is a plus.
TO APPLY:  Send resume, cover letter and writing sample to Kesha James, Deputy Director for Advocacy at Legal Aid of Southeastern Pennsylvania by email to Hiring@lasp.org.  Position will remain open until filled.
LASP is an equal opportunity employer and will not discriminate in the recruitment, selection, or advancement of employees on the basis of race, sex, color, national origin, creed, age, religion, marital status, physical handicap, political affiliation or on any other basis prohibited by law.