Paralegal - Community Legal Services of Philadelphia, Homeownership & Consumer Rights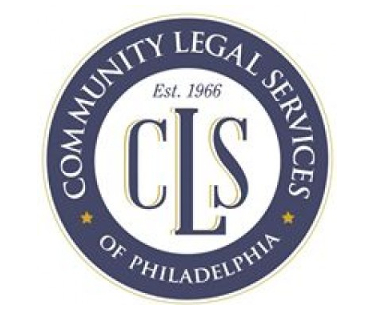 Community Legal Services, Inc. of Philadelphia is a non-profit public interest agency providing free civil legal services to low-income Philadelphia residents.  As the largest provider of free civil legal services in the Philadelphia area, CLS is both locally and nationally renowned as a premier legal services provider dedicated to ensuring access to justice for all low-income individuals and communities.  CLS has eight legal units covering a wide range of civil legal services. 
Community Legal Services seeks to hire a full-time paralegal position for its Homeownership & Consumer Rights Unit (HCRU). 
With the current public health crisis combined with the severe recession, the work of the HCRU will be critically important to ensure that low-income Philadelphians do not lose their homes or are victimized by consumer scams. This paralegal position will be a vital part of this work during this crisis and beyond. 
Philadelphia has always prided itself as a city of low-income homeowners, but today, this vision is at risk.  This is especially true for Black and Latinx homeowners whose health is more likely to be affected by the virus, who are more likely to have lost income, and who are more likely to be at risk of losing their homes.  Meanwhile, predatory scammers stand by, waiting to exploit Philadelphians in desperate situations.  The HCRU empowers low-income consumers and ensures that no family needs to choose between feeding their kids and putting cash in the pockets of abusive debt collectors. 
The HCRU represents low-income Philadelphians to save homes and fight predatory consumer scams using a variety of tools.  We advocate with our clients outside the courtroom, we file lawsuits, we train and empower clients and community organizations about their legal rights, we work with law makers to address systemic injustices, and much more. 
The HCRU paralegal will work in many of these areas, interviewing clients and assessing their legal circumstances, assisting with case preparation, meeting with clients to complete applications for mortgage loan modifications and property tax programs, negotiating agreements with mortgage companies and opposing counsel, and coordinating and training community organizations to assist their members.
Required Qualifications: High School Diploma or GED.  Strong writing skills, computer literacy, the ability to learn complex material quickly, initiative, strong interpersonal skills and proven ability to interact well in a multi-cultural environment.  Fluency in writing and speaking a language other than English, preferably Spanish, is strongly preferred, but not required. 
Preferred Qualifications: Paralegal certificate or two-year/four-year college undergraduate degree. Experience in legislative or administrative advocacy, community education and education, or experience with a social services agency or a nonprofit organization that advocates on behalf of the poor.  Strong and proven commitment to racial justice work and advocacy, professional and/or lived experience working with others of diverse backgrounds
To Apply: CLS will accept applications on a rolling basis until the position is filled, but priority will be given to applicants who submit their application by October 15, 2020. You can submit your application on CLS's website online at: https://clsphila.org/careers/  OR https://clsphiladelphia.applytojob.com/apply/lFwUNHkD1b/Homeownership-Consumer-Rights-Unit-Paralegal-NPLC
Due to the pandemic, CLS staff are currently working remotely. All interviews for this position will also be done virtually. 
What to Include in your application:
Please include a cover letter, resume, three professional references preferably from current or former supervisors/managers and one brief writing sample (10 pages or less). 
Commitment to Diversity, Equity and Inclusion: Community Legal Services values a diverse and inclusive work environment where employees feel a sense of belonging and strongly encourages women, people of color, people who identify as LGBTQ, people with disabilities, people who have experienced poverty or homelessness and people who have had prior contact with the juvenile, criminal, or child welfare systems to apply. 
CLS invites all applicants to include in their cover letter a statement about how your unique background and/or experiences might contribute to the diversity, cultural vitality, and perspective of our staff and legal services practice.
This is a full-time position covered by the collective bargaining agreement between Community Legal Services, Inc. (CLS) and the National Union of Hospital and Health Care Employees, AFL-CIO and its affiliate District 1199C. The current minimum starting salary is $38, 200 for entry-level applicants but that salary is subject to change or adjustment if an applicant has relevant years of experience and according to the provisions of the current collective bargaining agreement.  Raises and benefits are also governed by that agreement.
Community Legal Services, Inc. is an equal opportunity employer.  CLS, Inc. does not discriminate in the selection of employees on the basis of race, color, religion, gender, sexual orientation, sexual identity, genetics, age, national origin, disability, or veteran status.  In addition to federal law requirements, CLS complies with all applicable state and local laws governing nondiscrimination in employment.  This policy applies to all terms and conditions of employment, including recruiting, hiring, placement, promotion, termination, layoff, recall, transfer, leaves of absence, compensation and training.