Ombudsman - North Penn Legal Services, Hazleton, PA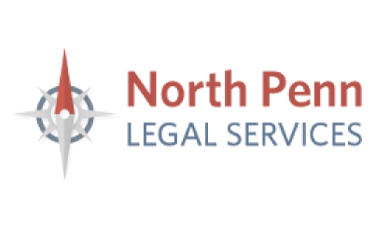 North Penn Legal Services serves low-income residents in twenty counties of north and eastern PA where our advocates provide direct representation, community outreach, and participate in local community leadership roles. Support for advocacy work comes from all NPLS' nine offices and an established statewide network.
Currently we have an immediate opening for a Part-time Ombudsman for Carbon Co.  funded by the Office of Aging.  Other Ombudsman positions hosted by North Penn cover Luzerne, Columbia, Montour, Union, Snyder and Northumberland Counties.
Immediate Opening for  Ombudsman -  Hazleton, PA
An Ombudsman advocates for residents who reside in residential care settings in Pennsylvania.
This position is dedicated to Ombudsman work in Carbon County.
The position is part-time – 21 hours per week.
The preferred candidate will have some prior paralegal or social work experience and a demonstrated commitment to serving the interests of low-income people as well as institutionalized individuals.
The Ombudsman duties involve extensive travel in Carbon County.
Salary DOE. The approximate range for this position would be based on prior relevant experience, approximately $16,200 to $18,000.
Ombudsman candidates are prepared for the position through frequent required training.
NPLS offers very competitive benefits and leave time.  These are pro-rated for a part-time employee.
Reply to HR Manager by email with cover letter explaining your interest and specific qualifications  and resume to resumes@northpennlegal.org. 
Ref. Ombudsman Carbon County
Go http://www.northpennlegal.org/about/careers  to read more about North Penn Legal Services.
Resumes accepted until position filled. 
Job description available upon request.
What to Include in your application:
Please reply to resumes@northpennlegal.org.  Applications with a cover letter as well as a resume will be given preference.  North Penn values a diverse work environment and strongly encourages women, people of color, people who identify as LGBTQ, people with disabilities, people who have experienced poverty or homelessness and people who have had prior contact with the juvenile, criminal, or child welfare systems to apply. NPLS invites all applicants to include in their cover letter a statement about how your unique background and/or experiences might contribute to the diversity, cultural vitality, and perspective of our staff and legal services practice.
Except as required by Sections 1006(b)(6) and 1007(a)(8) of the Legal Services Corporation Act, and Part 1616 of the Corporation Regulations, when any position for employment is available, North Penn Legal Services will seek qualified applicants without regard to color, sex, race, religion, disability, age, national origin, sexual orientation, gender identification, veteran's status or any other consideration prohibited by law and will actively recruit diverse candidates for employment.
August 2019