Office Manager – Legal Aid of Southeastern PA, Bristol (Bucks County)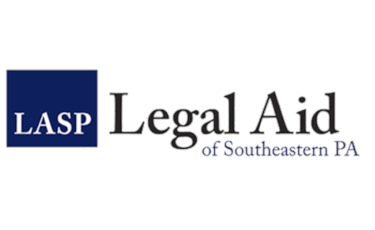 Office Manager
Bristol (Bucks County), PA (PMAC12022022)
SUMMARY
Legal Aid of Southeastern PA ("LASP") seeks a full-time Office Manager for the Bristol Office to ensure the office's efficient operation. LASP serves individuals with low incomes from Bucks, Chester, Delaware, and Montgomery counties facing issues regarding housing, including landlord-tenant law and foreclosure, family law, protection from domestic violence, consumer, employment and public benefits. The Bristol Office serves Bucks County residents facing those issues. The Office Manger must be a team player, willing to handle a multitude of duties as needed. Proficiency in Microsoft Word and Excel and experience with case management systems and bankruptcy software or an ability to quickly learn these and other computer skills is desirable. The Office Manager must have the capacity to work both remotely and in-person in Bristol. Salary is commensurate with experience and LASP's personnel policy. Proof of COVID-19 vaccination is required. Applicants may apply for a medical or religious exemption. Staff currently work on a hybrid basis depending on the current state of the Coronavirus in the service area. The successful candidate will perform in-office work as well as be able to work remotely as needed.
ESSENTIAL DUTIES AND RESPONSIBILITIES include the following:
Provide general administrative support, answer phones, receive walk-in clients and support the work of attorneys and staff by assisting with document preparation, client communication, filing, and data entry into LASP's case management system, among other assignments.
Coordinate the work of support staff, including the scheduling of leave time and assignments. Monitor, approve and submit attendance records of support staff.
Maintain petty cash, manage client deposits in connection with bankruptcy filings, and deposit checks, in accordance with program policies.
Conduct interviews of administrative staff as requested by management and recommend hiring of personnel.
Assist the Managing Attorney in job performance evaluation of support staff and assist attorneys in addressing compliance issues.
Train and provide training materials to support staff.
Lead orientation of volunteers and temporary employees.
Work with management to compile and provide information needed for audits, grant reports, and other purposes.
Ensure proper functioning of office systems in adherence to LASP policies and procedures.
Consistent with LASP policies or with the approval of the Accounting and Finance Manager, handle the purchase, maintenance, and repair of equipment and facilities, and ensure that adequate office supplies are provided to staff.
Record arbitration donations in fundraising software.
Perform other duties as assigned or necessary for the effective operation of the office.
SUPERVISOR:
Bristol Managing Attorney.
SUPERVISING:
Support personnel in Bristol.
QUALIFICATIONS:
High school diploma or general education degree (GED); one to three months related experience and/or training; or equivalent combination of education and experience. Demonstrated proficiency in computer technology, including Microsoft products (particularly Word and Excel), electronic mail, record and timekeeping software, routine database activity, word processing, spreadsheet, graphics, etc. Excellent communication, time management and organization skills. Spanish language fluency is desirable.
LASP is an equal opportunity employer and will not discriminate in the recruitment, selection, or advancement of employees on the basis of race, color, religion, sex (including pregnancy, gender identity, and sexual orientation), national origin, age (40 or older), disability, genetic information or on any other basis prohibited by law.
TO APPLY:
Send resume and cover letter, including the job title (Office Manager – Bristol), to Elise Wilson-Coles, Human Resources Manager, by email to Hiring@lasp.org. Position will remain open until filled.