Office Assistant - Community Justice Project, Reading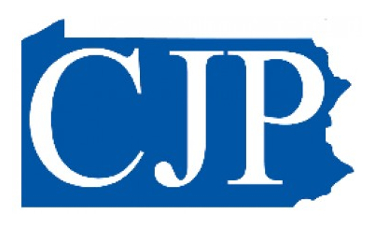 The Community Justice Project (CJP) seeks a part-time (15 hrs/week) Office Assistant to work several mornings a week in its Reading office.
CJP is a statewide legal assistance program that is part of Pennsylvania's Legal Aid Network. It specializes in class action and other litigation and advocacy on behalf of Pennsylvania's low income residents.
CJP conducts broad advocacy in all forms and subject areas, which include civil rights, employment, housing, community development, consumer, immigration, immigrant rights, and public benefits. CJP works with local legal aid programs across the state, but it also does its own outreach, including to immigrant communities, from offices in Reading, Scranton, Hazleton, Harrisburg, and Pittsburgh.
Starting in June 2019, CJP will have an opening for a part-time (15 hrs/wk) Office Assistant to work out of its Reading office supporting the immigration legal work of one attorney and one paralegal.
The responsibilities of the Office Assistant will include:
Managing the flow of clients, potential clients, and other visitors to the Reading office;
Handling phone inquiries and returning phone calls as requested;
Coordinating scheduling and processing correspondence as needed;
Keeping the office space organized and assisting with troubleshooting problems with office equipment as needed; and
Other general administrative duties such as managing the front desk, answering the front door, and other duties to be determined.
The Office Assistant must be fully bilingual in English and Spanish and must demonstrate excellent verbal and written communications skills and professionalism. Basic computer skills are required. A commitment to the low-income client community is essential. Relevant professional experience preferred, but we are willing to train the right candidate.
Applications will be accepted on a rolling basis. Applicants should send a letter and resume to Marielle Macher at mmacher@cjplaw.org or to Community Justice Project 501 Washington St. Ste 308 Reading PA 19601. For more information, please email Marielle Macher at mmacher@cjplaw.org.
The Community Justice Project values diversity and is an Equal Opportunity Employer.