Martin Luther King, Jr. Fellowship Opportunity - Southwestern PA Legal Services, Uniontown
Pennsylvania Legal Aid Network, Inc. is currently seeking applicants for a Martin Luther King, Jr. Fellowship that will be located at Southwestern Pennsylvania Legal Services beginning in September 2018.
About Our Fellowship Program
In 2003, an evaluation of the Martin Luther King Jr., Summer Internship Program revealed that, while the internship experience had been a very positive one for Pennsylvania Legal Aid Network Inc. (PLAN) interns, clients and programs, the goal to enhance cultural and ethnic diversity within the programs was not being realized.
In response, PLAN Inc. created the Martin Luther King, Jr. Fellowship Program in 2004. In partnership with a sponsoring regional or specialty program, law school graduates and attorneys who are new to practice are hired as full time staff attorneys for a two-year fellowship.
Fellows are assigned mentors and supervised by experienced attorneys. Salary and benefits are determined by the host program. In addition, loan repayment assistance (LRA), up to $5,500, is available per fellowship year. Fellows are required to apply for LRA through the PA Bar Foundation IOLTA LRA Program, their law school, and/or the Legal Services Corporation (LSC) in order to receive PLAN Inc. LRA. The 2018-19 IOLTA-PA Bar Foundation Program application is expected to open in early September 2018. This fellowship is intended to support and promote new lawyers who are interested in long term public interest careers.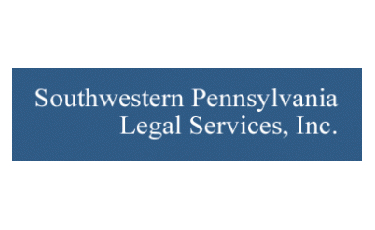 Fellowship Opportunity
Program:
Southwestern Pennsylvania Legal Services (SPLAS)
Uniontown, Fayette County
 
Anticipated Start Date:
On or about September 10, 2018
 
Description:
General poverty law practice including, but not limited to, family, housing, consumer, and public benefits related issues. 
 
Requirements: 
Applicants must be new to practice attorneys licensed in Pennsylvania or sitting for the July 2018 Pennsylvania Bar Exam with a commitment to public interest law. Successful candidate must be willing to travel and commit to completing the full two year fellowship.

To apply for this fellowship, please forward a cover letter, resume, three professional references (must identify relationship with reference), official law school transcript and a writing sample to:
 
Arlene Marshall-Hockensmith, Esq.
Administrative Officer
Pennsylvania Legal Aid Network, Inc.
118 Locust Street
Harrisburg, PA 17101
 amarshall-hockensmith@palegalaid.net
1-800-322-7572, ext. 216

SPLAS is an Equal Opportunity Employer. People of color, persons who are bi-cultural, bi-lingual, women, and persons with disabilities are encouraged to apply.
For more information: https://palegalaid.net/internships-fellowships