Martin Luther King, Jr. Attorney Fellowship - Pennsylvania Legal Aid Network/Pennsylvania Institutional Law Project


Pennsylvania Legal Aid Network, Inc. is currently seeking candidates for a two-year Martin Luther King, Jr. fellowship position to be hosted by Pennsylvania Institutional Law Project-Pittsburgh.
About Our Fellowship Program
In 2003, an evaluation of the Martin Luther King Jr., Summer Internship Program revealed that, while the internship experience had been a very positive one for Pennsylvania Legal Aid Network Inc. (PLAN) interns, clients and programs, the goal to enhance cultural and ethnic diversity within the programs was not being realized.
In response, PLAN Inc. created the Martin Luther King, Jr. Fellowship Program in 2004. In partnership with a sponsoring regional or specialty program, law school graduates and attorneys who are new to practice are hired as full time staff attorneys for a two-year fellowship. Fellows are assigned mentors and supervised by experienced attorneys.
Salary and benefits are determined by the host program. In addition, loan repayment assistance (LRA), up to $5,500, is available per fellowship year. Fellows are required to apply for LRA through the PA Bar Foundation IOLTA Loan Repayment Program, their law school, and/or the Legal Services Corporation (LSC) in order to receive PLAN Inc. LRA. The 2021-22 PA Bar Foundation IOLTA Loan Repayment Program application is expected to open in early September 2021.
The fellowship is intended to support and promote new lawyers who are interested in long term public interest careers.
Fellowship Opportunity
Host Program:
Pennsylvania Institutional Law Project (PILP)
Pittsburgh, Pennsylvania
Anticipated Start Date: August 2021
Host Program Background: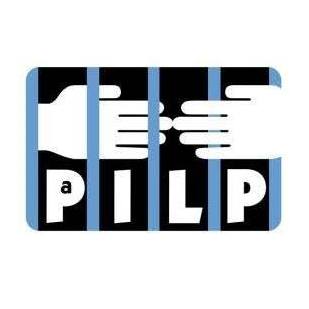 The Pennsylvania Institutional Law Project's (PILP) works to ensure equal access to justice for the devastatingly high number of indigent incarcerated and institutionalized people within the Commonwealth of Pennsylvania.
PILP provides civil legal services to over 100,000 persons housed in jails, prisons, detention centers, and state hospitals. PILP engages in direct representation, class action litigation, legislative and administrative advocacy, and pro se assistance to incarcerated persons with legal reference materials and referrals. Litigation is primarily in the federal courts.
PILP is committed to ensuring that the most marginalized members of our community behind bars are afforded their statutory and constitutionally protected rights. PILP's litigation docket includes cases involving physical and sexual assault, disability rights, transgender rights, women's issues, freedom of religion, mental health and medical care, and other conditions of confinement.
PILP is currently involved in class actions relating to a deteriorating nineteenth century county jail, preventing the spread of COVID-19 in local jails, and the lack of mental health care at Allegheny County Jail. Other currently active cases in the Pittsburgh office involve the denial of transgender healthcare, placement of individuals in solitary confinement for refusal to cut dreadlocks, inadequate medical care for diabetes, and shackling a pregnant woman during labor.
PILP is based out of three offices in Philadelphia, Lewisburg, and Pittsburgh. This position is for the Pittsburgh office.
Job Description:
The successful candidate will litigate cases on behalf of incarcerated and institutionalized individuals, primarily in federal court on statutory and constitutional civil rights claims. They will conduct visits to prisons and institutions to meet with clients and monitor the ongoing conditions of confinement. They will work closely with the PILP legal team and clients to investigate and develop potential cases. They will work with staff to develop relationships with community partners.
Requirements:
PILP is seeking applicants who attend and/or graduated from an accredited law school. A demonstrated commitment to public interest work and the role of PILP in safeguarding the rights of incarcerated and institutionalized people is essential. Applicants must be licensed to practice law in Pennsylvania or sitting for the July 2021 Pennsylvania Bar Exam.
Previous internship or clinic experience in the areas of Prisoner Rights or Civil Rights is a plus. Strong work ethic, initiative, sound judgement, creativity, excellent research, analytic, writing, and communication skills are a must. Successful candidate must be willing to travel and work outside of normal business hours. Awareness and sensitivity to the needs and concerns of individuals from diverse cultures, backgrounds and orientations is valued by PILP.
Salary/Benefits:
PILP salaries are based on a salary scale, starting at $42,000 for law clerks (law graduates who are not yet licensed), and $44,400 for recently licensed attorneys, with an excellent benefits package.
To apply for this fellowship, please forward a cover letter, resume, three professional references (must identify relationship with reference), official law school transcript, and an unedited writing sample to:
Arlene Marshall-Hockensmith, Esq.
Administrative Officer
Pennsylvania Legal Aid Network, Inc.
118 Locust Street
Harrisburg, PA 17101
amarshall-hockensmith@palegalaid.net
1-800-322-7572, ext. 216
---
PILP values diversity and is an Equal Opportunity Employer. PILP does not discriminate on the basis of race, color, religion, gender, sexual orientation, sexual or gender identity, age, national origin, disability, or veteran status.
For more information: https://palegalaid.net/internships-fellowships
For more information on PILP: https://pailp.org/