Managing Attorney - HELP: MLP, Philadelphia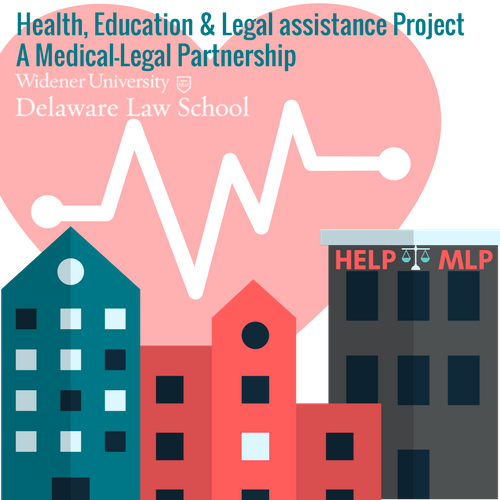 HELP: MLP is seeking an experienced Managing Attorney for its Philadelphia office. 
The Health, Education and Legal assistance Project: A Medical-Legal Partnership at Widener University ("HELP: MLP") provides free civil legal services to individuals in order to improve their overall health and well-being.
HELP: MLP serves the southeastern Pennsylvania region through its health care partners, the Foundation for Delaware County's Healthy Start and Nurse-Family Partnership programs, and Philadelphia Nurse-Family Partnership and Mabel Morris Family Home Visit Program.
Position Summary:
Manage Philadelphia office of law school based MLP supporting Nurse Family Partnership Philadelphia where lawyers are co-located with home visiting nurses. See www.helpmlp.org for more information about HELP: MLP which supports health partners in both Chester and Philadelphia.
Engage in individual representation, policy advocacy, training, and supervision of staff attorney and students.
To Apply:
Email resume and cover letter to Dan Atkins at datkins@helpmlp.org
DUTIES AND RESPONSIBILITIES: (include but are not limited to)
Essential Duties
Represent clients in court and administrative hearings, particularly to prevent evictions and address health harming housing conditions.
Train and consult with health care partners about operational, administrative, and other issues.
Coordinate and engage in policy and systemic advocacy, and coalitions.
Supervise legal work of Philadelphia office, including the work of another attorney, the nurse liaison, and students.
Present at local, regional and national conferences, and support teambuilding and other events hosted by site partner.
Support administrative/leadership team with grant applications, newsletters, articles, and other publications.
Ensure quality and ethical legal representation and satisfaction of grant deliverables.
Secondary Responsibilities:
Support class instruction and field supervision when class offered.
Supervision: Project Director, Daniel Atkins
MINIMUM QUALIFICATIONS: (Education/Training and Experience Required)
Required
J.D.
Pennsylvania Bar Admission (or eligible to waive in and prepared to take bar exam at next available test date).
Five years of post-law school experience.
Demonstrated commitment to representing people who are poor or otherwise vulnerable, with some subject matter expertise in housing and public benefit matters.
Preferred
Experience supervising other attorneys
Spanish Fluency
Familiarity/experience with the Philadelphia legal network
Physical Requirements and/or Unusual Work Hours:
Legal services at HELP MLP are delivered at two sites-one in Chester, Pa. and one in Philadelphia, Pa. This position will be housed in Philadelphia, but that is always subject to change depending on funding.