Live Chat Navigator (Work from Home) - Pennsylvania Legal Aid Network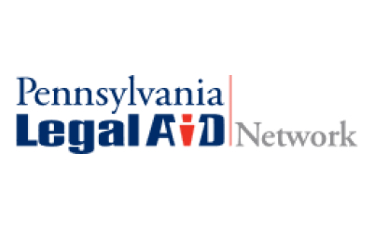 Pennsylvania Legal Aid Network (PLAN) seeks applicants for an energetic bilingual person (Spanish) as the Live Chat Navigator, assisting victims of crime who visit the victims portal on the www.PALawHelp.org website, also hosted on www.palegalaid.net.
This is a fulltime position to assist visitors to our non-profit free websites, seeking to find legal information and referrals, but does not provide direct counsel or advice to visitors.
The Navigator will help to staff the Live Chat feature on this project. Live Chat is a real-time chat service providing referrals and information to hundreds of website visitors each month. Live Chat guides visitors to resources to address victimization, including direct legal services, counseling services, and written information. The Navigator will participate as part of the PLAN, Inc. staff team but will be devoted fully to this project.
PLAN is the statewide umbrella organization for civil legal aid programs funded in Pennsylvania to provide direct services to low income clients and victims of domestic violence. It is a client centered organization dedicated to promoting access to justice for low income clients.
The Live Chat feature is a new feature to the PLAN, Inc. website and is dedicated to providing and promoting access to high-quality online information and referrals for victims of crime. These referrals include legal services, counseling and advocacy services, government and court resources, and other relevant services for victims of crime. The priority victims to be served include victims of domestic violence and sexual assault, elder victims and victims of financial exploitation, LGBTQ victims, victims who are people of color, disabled, or immigrants, victims with limited English proficiency, child victims, and homeless victims.
Major Responsibilities:
Staff Live Chat as a Navigator and field questions from victims of crime website visitors in English and Spanish
Support funder reporting requirements. This includes data collection and grant reporting needs, including developing surveys, collecting statistics, etc.
Develop automated messages for Live Chat visitors in response to recurring needs
Collaborate with PLAN, Inc. staff on outreach and education to providers and other groups serving victims of crime
Complete outcomes and other reporting and other information-gathering according to funder requirements 
Support content development for the PLAN, Inc. website.
Desired Qualifications
Fluent English and Spanish skills including: reading and writing in English and Spanish
Experience managing projects and people
Experience conducting trainings, workshops, or outreach events 
Ability to navigate and use technology, including Live Chat, and comfort with new technology  
Familiarity with, or develop familiarity with the laws, programs, services and challenges affecting victims of crime
Strong writing skills, and should be able to communicate and explain directions in plain language 
Demonstrated experience with cross-cultural communication
Demonstrated self-reliance and ability to work independently and as part of a team
Commitment to the needs of victims of crime is highly relevant.
This position is housed remotely and not at the PLAN offices.
This position is full time and will coordinate hours with the Navigator Coordinator, in order to have coverage of the Major Responsibilities six days per week during the hours of 1 p.m. to 9 p.m.
Starting Salary:  $40,000 depending upon experience
Full time benefits: Health, Dental, Eye, retirement benefits
Send cover letter and resume to: info@palegalaid.net