Legal Assistant - Community Justice Project, Pittsburgh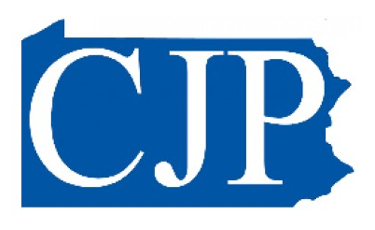 The Community Justice Project seeks a full-time legal assistant to work in its Pittsburgh office.
CJP is a statewide legal aid program that is part of Pennsylvania's Legal Aid Network. It specializes in class action and other litigation and advocacy on behalf of Pennsylvania's low income residents. CJP conducts broad advocacy in all forms and subject areas, which include civil rights, employment, housing, community development, consumer, immigration, immigrant rights, and public benefits. CJP works with local legal aid programs across the state, but it also does its own outreach, including to Hispanic communities, from offices in Reading, Hazleton, Harrisburg, and Pittsburgh.
Starting in November 2018, CJP will have an opening for a full-time legal assistant to work out of its Pittsburgh office supporting the work of three lawyers and a paralegal, as well as performing certain program-wide functions. The legal assistant will be responsible for providing litigation support for the lawyers, including conducting client intakes, formatting and filing court documents, organizing case files, as well as community outreach and fact gathering.
The position also includes general administrative duties in the office, such as managing the front desk, phone inquiries and accounts with service providers.
In addition to these responsibilities, the Pittsburgh office legal assistant is responsible for assisting program staff in using CJP's Legal Server case management system; trouble shooting and/or coordinating technical assistance for staff when issues arise with computers, phones, copier, scanner, and other office equipment. Strong computer skills are highly desirable for this position.
CJP offers a competitive compensation and benefits package, commensurate with experience, and within the parameters of our nonprofit compensation scale.
Applications will be accepted until November 1. Applicants should send a letter and resume to Holly Puett, hpuett@cjplaw.org, Community Justice Project, 100 Fifth Avenue, Suite 900, Pittsburgh, PA 15222. For all telephone inquiries please call 412-434-6002 or 1-866-482-3076 (toll free). The Community Justice Project values diversity and is an Equal Opportunity Employer.