Intake/Secretary - Neighborhood Legal Services, Beaver County Office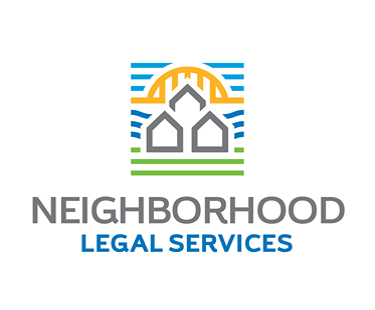 This position will provide administrative and secretarial support throughout the Beaver county office. This position is accountable to provide administrative support and conduct administrative tasks and duties including handling and receiving confidential information. This position will be part of the Intake team, answering incoming calls from potential clients and redirect them to appropriate resources. S/he will provide helpful, friendly and efficient assistance to all clients seeking legal assistance at all times. The conduct of this support person and the manner in which his/her duties are executed shall at all times be consistent with program policies as established by the NLS Board of Directors and the NLS Executive Director, including the obligation to maintain client confidentiality.
JOB DUTIES:
Greeting and assisting people coming into the office. 
Intake Duties that include opening  and closing intakes, entering client information into Legal Server and assembling office files,  forms, and statistics.
Ensuring that client files are properly opened and documented, including attestations into client files. 
Typing; word processing/keyboarding on a computer; proofreading; electronic or manual filing of files, legal pleadings, letters, and other documents.
Making and receiving telephone calls and scheduling appointments and meetings.
Opening, distributing and sending mail /email
Acting as receptionist or intake worker as required or assigned
Taking telephone messages for staff or answering inquires in their absence
Making and monitoring referrals to other appropriate agencies, organizations or Pro Bono partners;
Maintaining office supplies  and adequate copies of resource materials/brochures
Maintaining his/her reception area are in good order. This includes ensuring that the interview rooms have their necessary client forms and that the client brochure rack materials in his/her office are neatly stocked.
Ensuring that all messages, whether left by telephone or via online intake, are responded to on a daily basis 
Scanning and/or duplicating materials brought in by clients.
Reading Legal Journals and notifying attorneys of scheduled hearings.
Perform all duties in a courteous manner and with attention to detail.
Performing other tasks as needed and as directed by the appropriate supervisory personnel (tasks may vary from office to office).
Other duties as assigned by the Managing Attorney for Beaver County or their designee.
MINIMUM QUALIFICATIONS:
High School Education or GED.
Excellent Computer/Keyboarding skills, including proficiency in Word, Microsoft Outlook, SharePoint, and Excel
Excellent typing skills, experience with legal drafting and publication software a plus
Ability to learn and effectively navigate NLS's case management system
Excellent telephone skills, including the ability to deal with and handle difficult callers
Prior client service experience is a plus, especially in the non-profit sector.
Excellent spelling, punctuation, grammar and other English language skills
Organizational and time management skills
Proven experience of producing correspondence and documents
Proven experience in managing confidential information and communication
HOW TO APPLY