Intake Coordinator - Health, Education, and Legal Assistance Project: A Medical -Legal Partnership (Philadelphia)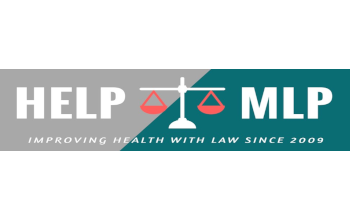 Widener University is currently seeking a grant-funded Intake Coordinator for its Philadelphia site of the Health, Education, and Legal Assistance Project: A Medical -Legal Partnership at Delaware Law School (HELP: MLP). The Intake Coordinator will be located in our West Philadelphia office. Reporting to the Director and Managing Attorney, the Intake Coordinator will be responsible for coordinating referrals to HELP: MLP and supporting project staff and partners to provide civil legal services to families with low-incomes participating in maternal and child health programs across Philadelphia. The Intake Coordinator will work as part of an interdisciplinary team that also provides training and education to public health partners and engages in systemic advocacy activities. 
HELP: MLP provides legal services to support families during pregnancy and early childhood, both critical periods when health-harming legal needs seriously impact maternal and infant health. We embed our staff within public health organizations, including nationally recognized home-visiting programs, such as Nurse-Family Partnership and Healthy Start. Together, we form medical-legal partnerships aimed at reducing the health inequities and racial disparities that negatively impact many of our client families. By working side-by-side with community-based home-visiting programs to screen for social determinants of health, our team can identify emerging legal needs early and take a preventative approach to legal services, to reduce family stress and foster the stability families need to thrive.
DUTIES AND RESPONSIBILITIES (including, but not limited to):
Essential duties:
Establish and refine efficient and effective workflows and protocols to manage client referrals and intakes. 
Interview clients and conduct factual investigations and preliminary assessments to better understand clients' needs and issues.
Prioritize and triage referrals and needs.
Provide timely referrals to internal project staff and external partners to address clients' needs.
Contribute to the development and delivery of trainings to public health and community partners, including assisting with scheduling, writing content, and helping to deliver trainings.
Contribute to the development of educational materials for public health partners and clients, including fact sheets, checklists, and handouts.
Manage and organize client information using forms, including collecting client information and entering it into an electronic case management system.
Contribute to the development of grant applications, reports, newsletters, articles, and other written publications, including collecting information and writing content.
Other duties as assigned.
Secondary responsibilities:
Participate in local, state, and national coalitions and workgroups, as needed
Other duties as assigned
MINIMUM QUALIFICATIONS (education/training and experience required):
Required:
Bachelor's degree.
Excellent oral and written communication skills.
Excellent organizational and time management skills.
Ability to manage confidential information and communication.
Ability to work empathetically with clients who are facing challenging situations.
Must be willing to travel within the Philadelphia area as needed.
Sensitivity to the social and legal problems faced by families with low-incomes in Philadelphia, including members of historically oppressed and marginalized groups.
Willingness and ability to perform duties in an interdisciplinary setting with legal, nursing, and public health partners.
Flexibility, including willingness to work in any of HELP: MLP's areas of practice as priorities may change based on clients' needs or funding.
Commitment to improving the lives of families with low-incomes in the Philadelphia area.
Preferred:
Master's degree in Social Work, Public Health, Human Services, or related fields.
Familiarity and/or experience of the Philadelphia legal network.
Familiarity with multi-disciplinary teamwork
Familiarity with the social services and community resources available in Philadelphia and how to access them.
Verbal and written fluency in English and another language to help support our client population.
PHYSICAL REQUIREMENTS AND/OR UNUSUAL HOURS: 
Legal services at HELP: MLP are delivered at two sites - one in Eddystone, Pa. and one in Philadelphia, Pa. This position is located in Philadelphia, but that is subject to change depending on grant funding availability. Staff are currently primarily working remotely due to the COVID-19 pandemic.
Qualified candidates must submit resume and cover letter for consideration.  Incomplete applications will not be considered. Only those selected to interview will be contacted. 
Widener University is committed to fostering an inclusive community in which faculty, staff, and students from a variety of backgrounds, cultures, and personal experiences are welcomed and can thrive.  We are an equal opportunity employer and are committed to providing equal educational and employment opportunities for all persons without regard to age, color, national origin, race, religion, disability, veteran status, sex, sexual orientation, gender identity, genetic information, or status as a protected veteran.
Widener University requires all prospective employees to provide proof of being fully vaccinated (including booster) against COVID-19 prior to employment or apply and be approved for a medical/religious exemption.  Offers may be rescinded if new employee does not provide proof of being fully vaccinated in a timely manner.
Some positions may be eligible for a hybrid or remote work arrangement that may include a partially or fully remote work location, consistent with Widener's Flexible Work policy. 
Widener University, an independent, metropolitan, doctoral-intensive university, connects curricula to social issues through civic engagement. Dynamic teaching, active scholarship, personal attention and experiential learning are key components of the Widener Experience. Located in Chester, PA, Widener's main campus is nestled between Philadelphia, PA and Wilmington, DE, with Law Schools located in both Harrisburg and Wilmington. For more information about the university, please visit our website at www.widener.edu.