Intake Coordinator - Fair Housing Law Center, Washington, PA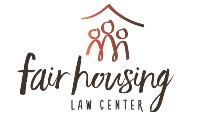 The Fair Housing Law Center, a dynamic team focused on ending housing discrimination, seeks a part-time Intake Coordinator to receive referrals, interview potential victims and represent program goals in the community.
The position will be based in Southwestern PA Legal Services' Washington, PA office.
Knowledge of fair housing laws is preferred and a passion for enforcing civil rights is required. The ideal candidate will be highly organized and have excellent communication skills. Minority applicants are encouraged, and experience with diverse communities is preferred. 
A minimum of a technical or associate's degree is strongly preferred. Send resume and at least two references to brian.gorman@splas.org.