Intake Attorney - Community Legal Services of Philadelphia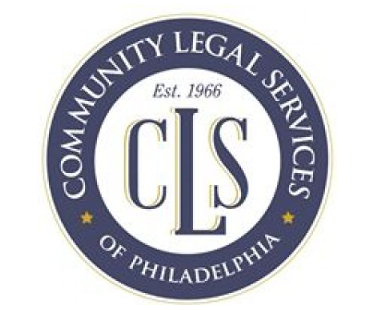 Community Legal Services, Inc. of Philadelphia (CLS) is a non-profit public interest agency providing free civil legal services to low-income Philadelphia residents. As the largest provider of free civil legal services in the Philadelphia area, CLS is both locally and nationally renowned as a premier legal services provider dedicated to ensuring access to justice for all low-income individuals and communities. CLS has ten legal units covering a wide range of civil legal services.
The Intake Unit is often potential clients' first connection to CLS and plays a critical role in ensuring that applicants are treated with respect and that their voices are heard. The Intake Unit interviews potential clients facing legal problems in areas, including Employment, SSI, Homeownership, and Utilities. Currently our intake system is hybrid, with some intake being done by phone and some being done in-person. Eventually we will add an online component.
This position's primary responsibility is supervising the intake paralegals who are responsible for greeting applicants for legal services, conducting interviews, and making internal and external referrals for help. Many of these applicants are then provided with advice or brief services regarding their legal issue. Many are then forwarded to other CLS attorneys and paralegals for further case assessment or legal representation. Other applicants may be referred to other legal aid organizations.
The intake attorney will provide direct and regular supervision and training of the intake paralegals and, from time-to-time, student interns. The attorney will help ensure that the intake process runs efficiently and that applicants are treated with dignity and respect. The position will report to the Managing Attorney of Intake. The position will also involve collaboratively working with the Managing Attorney of Intake, Deputy Director of Legal Practice, the Director of Law and Technology, Legal Managers, and others on developing and improving intake systems and procedures and workflow design across CLS and with partner agencies. The attorney will not have his or her own caseload separate and apart from cases stemming from the intake process.
Additional duties and responsibilities include:
Providing effective consultation and supervision to the members of the intake unit on a daily and regular basis.
Conducting regular case reviews with each intake paralegal
Ensuring that each paralegal has a clear understanding of the basic legal problems clients face and are appropriately issue-spotting, effectively conducting client interviews, timely and accurately recording information in our case management system and providing high quality and respectful service to applicants and clients.
Effectively communicating with relevant units and referral agencies to stay abreast of case priorities and legal updates and updating intake staff accordingly.
Coordinating referrals to and from other legal service programs, outside agencies, community groups and/or elected officials.
Participating in the orientation and training of newly hired or less experienced staff.
Maintaining, tracking, and recording data and metrics regarding intake and reporting to the Managing Attorney and Deputy Director of Legal Practice.
Assisting the management team in leading change and promoting a positive team attitude.
Motivating and monitoring the intake staff to ensure compliance with procedures, quality standards, and regulatory and contractual obligations.
Effectively and timely communicating in a challenging environment with applicants for services by telephone, in person, electronically and as appropriate.
Accurately identifying applicant eligibility, case priorities, funding source, and level of services to be provided.
Assisting in creating and maintaining intake manuals and protocols and updating external communications related to intake.
Identifying trends and gaps in programmatic services based on client needs.
Identifying areas where outreach, community education and self-help materials may help address important gaps in services.
Required Qualifications
Admission to the Pennsylvania Bar or ability to waive in.
Excellent communication, interpersonal, time management, project management, problem-solving and administrative skills.
Excellent client interviewing, legal analysis, research and writing skills.
Ability to continually learn new materials and effectively teach others.
Demonstrated leadership and organizational and supervisory skills.
Ability to work with, learn about and employ technology and data.
Ability to work in a fast-paced, high-volume work environment.
Ability to work cooperatively and collaboratively with diverse staff at all levels.
Ability to meet deadlines and perform multiple tasks while maintaining attention to detail.
Demonstrated commitment to racial and economic justice.
Demonstrated ability to provide constructive and positive feedback early and often.
Ability to effectively respond to unexpected changes or demands.
PREFERRED QUALIFICATIONS:
Substantive knowledge of and experience with legal service clients and their legal problems.
Legal experience with one or more relevant civil legal issues, such as employment, SSI, utilities, consumer or mortgage issues.
Experience with community engagement work.
To Apply:
CLS will accept applications on a rolling basis until the position has been filled. However, candidates are highly encouraged to submit their application by August 12, 2022.
You can submit your application on CLS's website online at:
What to Include in your application:
Please include a cover letter, resume, three professional references (past or current supervisors preferred) and one brief writing sample (10 pages or less). CLS values a diverse work environment and strongly encourages women, people of color, people who identify as LGBTQ, people with disabilities, people who have experienced poverty or homelessness and people who have had prior contact with the juvenile, criminal, or child welfare systems to apply.
CLS invites all applicants to include in their cover letter a statement about how your unique background and/or experiences might contribute to the diversity, cultural vitality, and perspective of our staff and legal services practice.
This is a full-time position covered by the collective bargaining agreement between CLS and the Philadelphia Legal Services Union N.O.L.S.W./Local 2320/UAW. The current minimum starting salary is governed by that agreement and is subject to change according to the provisions of the current collective bargaining agreement. Raises and benefits are also governed by that agreement.
CLS offers a very generous and competitive benefits package including 100% employer paid medical, life, and short/long-term disability benefits, a 403(b)-retirement plan with employer match, and generous leave package.
Community Legal Services, Inc. is an equal opportunity employer. CLS, Inc. does not discriminate in the selection of employees on the basis of race, color, religion, gender, sexual orientation, sexual identity, genetics, age, national origin, disability, or veteran status. In addition to federal law requirements, CLS complies with all applicable state and local laws governing nondiscrimination in employment. This policy applies to all terms and conditions of employment, including recruiting, hiring, placement, promotion, termination, layoff, recall and transfer, leaves of absence, compensation, and training.