Helpline Paralegal - Legal Aid of Southeastern PA, Norristown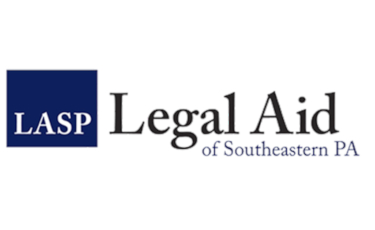 SUMMARY 
Legal Aid of Southeastern PA ("LASP") seeks a full-time paralegal to handle calls on its helpline.  Callers will be for the most part, low-income individuals from Bucks, Chester, Delaware, or Montgomery County facing issues regarding housing, including landlord tenant law and foreclosure, family law, protection from domestic violence, consumer, employment and public benefits.  The position will have special focus on child custody cases in Bucks and Montgomery counties.
ESSENTIAL DUTIES AND RESPONSIBILITIES include the following: 
Interview applicants and clients by phone to determine eligibility; Issue spot, ascertain and investigate relevant facts; Conduct legal research;
Under supervision of an attorney, triage callers by evaluating merit of cases. Also must be able to explain legal concepts to clients, and prepare correspondence and documents to assist in the representation of clients;
Create and maintain case files in LASP's computer case management system, complete administrative tasks including, but not limited to, entering notes into case management system and timekeeping;
Manage a caseload by taking prompt action on assigned cases; 
Organize information and use technical resources so that information necessary to assist applicants and clients is easy to access and can be transferred to LASP offices for extended representation;
Participate in LASP team efforts to achieve office and program goals, including program-wide affinity groups and task forces;
Develop knowledge of relevant law and community referral resources through training, CLE, and other educational opportunities;
Participate in assigned community outreach and education activities; 
Abide by all professional and ethical standards of excellence.
SUPERVISOR: Attorney to whom assigned or Managing Attorney 
QUALIFICATIONS: Associates Degree or minimum of one year certificate from college or technical school; or minimum of three to six months related experience and/or training; or equivalent combination of education and experience. Demonstrated proficiency in computer technology, including Microsoft  products, electronic mail, record and timekeeping software, routine database activity, word processing, spreadsheet, graphics, etc.  Excellent communication and organization skills.  Spanish language fluency is desirable. 
Legal Aid of Southeastern Pennsylvania (LASP) is an EEO employer.  LASP will not discriminate in the recruitment, selection or advancement of employees on the basis of race, sex, color or national origin, creed, age, religion, marital status, physical handicap, political affiliation or on any other basis prohibited by law.  

TO APPLY:  Send resume, cover letter, and writing sample to Nancy Hoover, Helpline Managing Attorney, Legal Aid of Southeastern Pennsylvania, 625 Swede Street, Norristown, PA 19401 or by e-mail to NHoover@lasp.org.