Grants Manager - Pennsylvania Legal Aid Network, Inc.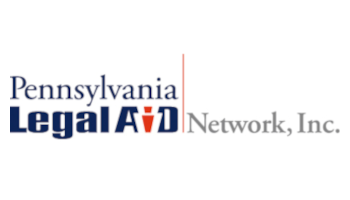 DESCRIPTION: 
Grants Manager
PLAN, Inc. is a client-centered nonprofit organization established to improve the availability and quality of civil legal aid for low-income people across Pennsylvania. PLAN supports a statewide consortium of 15 independently run regional and specialty legal services programs (LSPs). It coordinates the delivery of civil legal assistance to the Pennsylvanians who need it most. PLAN advocates for and delivers funding for the network, supports the programs delivering legal aid through training and technical assistance, and ensures effective use of funds. 

POSITION SUMMARY:
The Pennsylvania Legal Aid Network, Inc. (PLAN) is accepting applications for a full-time grants manager. This position reports to the Legal Director of Grants & Compliance and is an integral part of PLAN's grants & compliance team. The grants manager is responsible for the sourcing and management of specialized grants and contracts (private, state, and federal). This successful manager develops and writes grant proposals and reports, identifies grant requirements and compliance needs, tracks grant compliance and progress toward goals, and supports internal data integrity protocols. The variety of skills needed requires an understanding of legal advocacy, working closely with PLAN's Network of Legal Services Programs, and an ability to multitask. In addition, the position requires that the grants manager hold PLAN programs accountable for providing legal services under PLAN's specialized grants, by providing leadership, support, and development of activities required by each funding source.
 
DUTIES:
Conduct prospecting of private foundations, government agencies, and other entities to identify new grant opportunities that match PLAN's organizational needs.
Maintain relationships with appropriate staff members of PLAN's existing and future funders (DHS, the PA IOLTA Board, Pennsylvania Housing Finance Agency, and the Pennsylvania Commission on Crime and Delinquency).
Maintain a liaison relationship for purposes of reporting and being responsive to requests of PLAN's funders. 
Attend all webinars hosted by current and prospective funders.
Write all government and foundation grant proposals and reports or manage the writing of these reports to ensure that submissions are completed in a timely fashion.
Acquire a working knowledge of the LegalServer case management application to design and generate data reports required for grant reports and applications and other purposes. Work with the programs within the PLAN Network to review data reports for relevance and accuracy.
Review LSPs' case data as synced quarterly to PLAN's LegalServer and chart errors for LSPs' corrections.
Generate monthly, quarterly, and annual case and other data reports from LegalServer to assure timely reporting to funders. Prepare funders' reports for submission.
Coordinate with the Director of Finance to prepare budgets and other financial documents for grant proposals and reports, review budget-related documents to confirm accuracy.
Provide the Director of Finance and the Executive Director with grant and foundation related revenue in preparation for Board of Director meetings and all budgeting discussions.
Provide timely communications and requests for data to staff members and PLAN Network Programs related to all foundation and grant work, including upcoming deadlines, funding opportunities, and other related information.
Develop measurable standards for program compliance with grant outcomes and deliverables. 
Monitor grant funded projects to ensure that all deliverables are met during the grant cycle. This work includes tracking and communicating deadlines to staff and LSPs in a timely fashion.
Annually review and approve individual program plans for grant funding to assure their compliance with the PLAN standards and requirements. 
In coordination with the compliance team, regularly review program performance to assure PLAN programs are maintaining compliance with project plans, case goals, and expenditures. 
In coordination with the compliance team, propose and implement adjustments in allocations of funding and case goals as needed. 
Work with the Director of Training, law groups, and appropriate advocates to assure that the full range of needed training is conducted for the success of grant deliverable and outcomes. 
Assist, as needed, with the monitoring of PLAN programs as that relates to performance listed above. 
Generally, provide leadership, coordination, and support of the statewide funding. 
Identify opportunities for highlighting PLAN's relationship with foundations and government agencies on social media.
Prepare the annual Provider's End-of-Year Report online template for LSPs completion.
Other duties as assigned.
 
IDEAL SKILLS, EXPERIENCE, AND COMPETENCIES: 
The ideal candidate will have a bachelor's degree 3-5 years of experience with government grants and contract management and a demonstrated commitment to achieving economic justice for low-income households and the ability to develop, lead, and collaborate on projects that seek to advance access to justice for lower income persons, victims of domestic violence, and other marginalized communities.
A solid understanding of the grant-making process in both the private philanthropy sector (foundations and corporations) government grants.
Excellent organizational, written, and oral communication skills.
Ability to write competitive grant applications and reports.
Interpersonal abilities that are professional and discreet and the ability to work collaboratively with a wide range of personalities with assertiveness and diplomacy.
Familiarity with data collection and analysis; excellent information management skills. 
Strong organization, prioritization, planning, and critical thinking skills, and the ability to track and meet multiple deadlines.
Proficiency in Microsoft Office 365 and case management systems and advanced computer skills (SharePoint, spreadsheets, data visualization, database management).
Familiarity with developing grant/project budgets and expenditure reports.
Ability to work independently, as part of a team, and to take initiative.
Strong work ethic and flexibility to work long hours when required.
Ability to travel (overnight stays may be required).
Relevant job or educational experience which demonstrate the ability to perform the job.
Preferred: Public interest law, and/or non-profit administration strongly preferred. Experience in federal government grant compliance and reporting a plus. Experience in non-profit data analysis/quality control preferred. Experience with Legal Services Corporation (LSC), or other large private, state, or federal grant funders. Prior experience with Legal Server or other case management software is highly preferred. 
LOCATION: This position affords hybrid work. Ability to travel throughout the State of Pennsylvania for in person monitoring and compliance is required. Should business needs require physical presence, teleworking will not be possible.
SALARY: Salary depends on experience. Target salary range for this position is 3-5 years' experience/ $55,000 – $65,000. Staff are offered excellent benefits, including health, dental, vision insurance, life, and disability insurance, along with retirement benefits.
 
APPLICATION PROCESS: 
Applications will be accepted until the position is filled. Applicants should e-mail a resume with a cover letter that explains interest and qualifications and why you feel you could be successful in the Grants Manager position. Applications should be e-mailed to hiring@palegalaid.net Attention Grants Manager.
---
The Pennsylvania Legal Aid Network, Inc. is an equal opportunity employer. We seek to build diversity, equity, inclusion, and belonging within our organization, throughout our network, and in partnership and allyship with the communities we serve.