Executive Director - Laurel Legal Services, Greensburg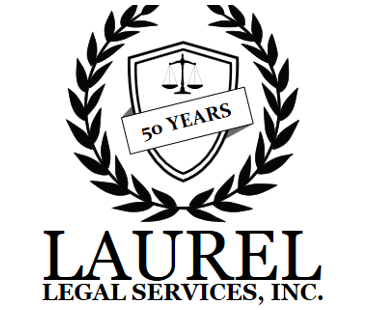 Laurel Legal Services, a non-profit legal aid program, is seeking applicants for the next Executive Director. This is a highly responsible administrative position involving the overall professional and administrative direction, planning and management of a legal services program.
He/she is a member of the LLS management team and works collaboratively with the team to ensure that LLS is a high quality provider of legal services, which works to address the most significant and compelling client legal needs in an effective fashion, and treats clients with dignity and respect.
The Executive Director is responsible for planning, organizing, directing and coordinating all phases of a legal services program. Work involves serving as chief advisor to the Board of Directors and all problems of management, making recommendations on improving the total operations and analyzing records and reports to determine the agency's effectiveness.
Work includes making decisions involving policy interpretations or exercising independent judgment within a framework of established policy and existing laws, regulations, instructions, contracts, and guidelines governing legal service programs.   Direction and authority is exercised over all subordinate professional, administrative and clerical staff. Work is performed with considerable independence.
The Executive Director is answerable directly to the Board of Directors.  The work of the Executive Director is to be reviewed by the Board of Directors for program effectiveness and attainment of goals through conferences, reports and recommendations at least twice a year in such a manner as the Board of Directors may describe.
This position will be based out of Greensburg but will be expected to travel frequently.
MINIMUM QUALIFICATIONS/ TRAINING AND EXPERIENCE
Graduation from a college or university with a B.S. or B.A, Graduation from an American Bar Association accredited law school, admission to the Pennsylvania Bar, four year's administrative experience, preferably with a legal services program, and a minimum of  five (5) years of legal  experience are required, or a combination of equivalent experience or training.
Experience with significant staff oversight or in a legal services program, is preferred.  Knowledge of Federal and State regulations for legal services programs is a plus. 
Specialized experience in a legal services program may substitute for amount of time, as determined by the Board of Directors.
HOW TO APPLY
Interested candidates must submit their application not later than May 28, 2019.  To apply, please submit the following documents:
A cover letter
A current resume that includes all experience, education, training, outside activities
A list of professional references
All applications and inquiries should be sent, via email, to:
Email:   searchcommittee@wpalaw.org
Subject Line:  Laurel Legal Services Executive Director Application
Compensation commensurate with experience. 
Laurel Legal Services Association is an Equal Opportunity Employer.