Eviction Prevention Staff Attorneys (Four) - Community Legal Services of Philadelphia, Housing Unit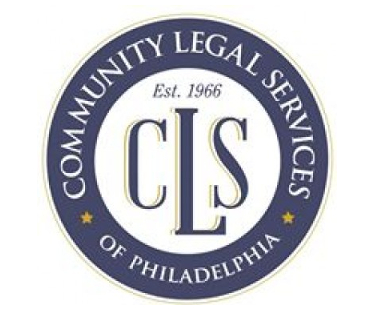 Community Legal Services, Inc. of Philadelphia (CLS) is a non-profit public interest agency providing free civil legal services to low-income Philadelphia residents. As the largest provider of free civil legal services in the Philadelphia area, CLS is both locally and nationally renowned as a premier legal services provider dedicated to ensuring access to justice for all low-income individuals and communities. CLS has ten legal units covering a wide range of civil legal services.
CLS's Housing Unit, located at our Center City office, seeks four (4) staff attorneys ranging from new attorneys to more experienced attorneys with supervision and project-management skills. The Housing Unit fights for the stability of vulnerable individuals and families by preventing homelessness through legal advocacy and promoting housing quality and affordability for low-income tenants. The Housing Unit is significantly expanding its eviction prevention services to support implementation of Philadelphia's Right to Counsel for tenants in court proceedings, as well as legal services support for Philadelphia's new Eviction Diversion Program.
Lawyers in the Housing Unit zealously represent private, public, and subsidized housing tenants in matters involving eviction, illegal lockouts, fair housing violations, termination or loss of subsidy, substandard housing, and discrimination, as well as barriers to stable housing for those with criminal records or domestic or sexual violence issues. Representation includes all the elements of litigation including client interviewing, investigation, discovery, identifying and preparing witnesses and exhibits, pleadings, briefs, and representation at hearings at trial level and appellate levels as appropriate in state and federal court. The staff attorney's position primarily entails a focus on representation of a high volume of individual clients each week in court hearings and administrative hearings.
Additional duties and responsibilities include:
Rotating through coverage of our Lawyer of the Day program in the eviction courtroom providing same-day representation to tenants who have not previously connected with legal services;
Providing supervision and support to paralegals, social workers, and interns who are providing advice, brief service, and some representation;
Engaging in non-litigation focused systemic advocacy, including policy, administrative and legislative advocacy and racial justice initiatives, as well as organizing and teaching community and professional education sessions on a variety of issues, including lead paint elimination, domestic violence, criminal records, federal housing policy, tenant eviction laws, preservation of affordable housing, and other substantive areas of housing law and policy; and
Working with the Managing Attorneys to establish connections to community and government agency partners and to develop impact advocacy strategies to remove barriers to housing and general access to the courts for low-income individuals and families.
Required skills:
Strong team players eager to work in a fast-paced, high volume work environment;
Commitment to high quality, compassionate representation for clients;
Excellent written and verbal communication skills;
Ability to meet deadlines and perform multiple tasks while maintaining attention to detail;
Demonstrated ability to handle direct service cases and impact cases of a complex nature;
Ability to work cooperatively with staff at all levels of the organization;
Excellent people skills and the ability to maintain positive relations with a diverse population;
Demonstrated commitment to racial and economic justice;
Previous work experience preferred; and
Bilingual preferred.
To Apply:
CLS will accept applications on a rolling basis until the position has been filled. However, candidates are highly encouraged to submit their application by Thursday, September 23, 2021 for consideration for first round interviews. You can submit your application on CLS's website online at:
What to Include in your application:
Please include a cover letter, resume, three professional references and one brief writing sample (10 pages or less). CLS values a diverse work environment and strongly encourages women, people of color, people who identify as LGBTQ, people with disabilities, people who have experienced poverty or homelessness and people who have had prior contact with the juvenile, criminal, or child welfare systems to apply.
CLS invites all applicants to include in their cover letter a statement about how your unique background and/or experiences might contribute to the diversity, cultural vitality, and perspective of our staff and legal services practice.
The staff attorney position is a full-time position covered by the collective bargaining agreement between CLS and the Philadelphia Legal Services Union N.O.L.S.W./Local 2320/UAW. The current minimum starting salary is governed by that agreement and is subject to change according to the provisions of the current collective bargaining agreement. Raises and benefits are also governed by that agreement.
Community Legal Services, Inc. is an equal opportunity employer. CLS does not discriminate in the selection of employees on the basis of race, color, religion, gender, sexual orientation, sexual identity, genetics, age, national origin, disability, or veteran status. In addition to federal law requirements, CLS complies with all applicable state and local laws governing nondiscrimination in employment. This policy applies to all terms and conditions of employment, including recruiting, hiring, placement, promotion, termination, layoff, recall and transfer, leaves of absence, compensation, and training.