Energy Unit Neighborhood Outreach Coordinator - Community Legal Services of Philadelphia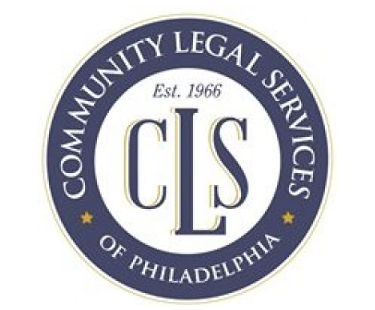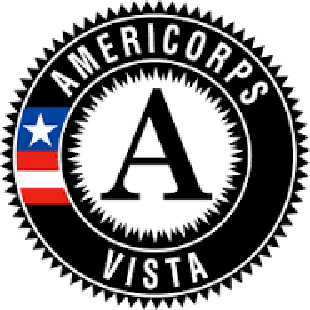 Community Legal Services (CLS) of Philadelphia is one of the leading legal services programs in the country. At CLS our mission is to fight poverty, challenge systems that perpetuate injustice and change lives through cutting edge advocacy and exceptional legal representation. CLS helps a diverse client community in issues that impact all walks of life. One of CLS's practice areas is the Energy Unit, which focuses on life-essential home utility service. The Energy Unit fights for people to have affordable water, heat and electricity in their homes. The Energy Unit's cutting-edge legal representation and policy and legislative advocacy promotes the health, safety and well-being of all Philadelphians.
CLS seeks an AmeriCorps VISTA Neighborhood Outreach Coordinator for the Energy Unit to provide critical outreach to Philadelphia neighborhoods in key areas to assist low income and vulnerable Philadelphians to maintain vital utility service. This is a full-time five days per week position to be located at CLS's main office in Center City. This is a one-year AmeriCorps VISTA position. An overview of VISTA benefits for 2019, including living allowance and health benefits is attached.
POSITION SUMMARY:
This position is for the second year of a three-year project. The goal of the project is to help CLS develop, pilot, and implement a neighborhood-based approach to providing utility assistance, thereby increasing CLS's capacity to meet the utility affordability needs of more low-income Philadelphians. With this project, CLS hopes to reach more clients, learn more fully the extent of utility affordability concerns of the communities we serve, establish new relationships with key community groups, strengthen existing relationships and develop much needed resource and education materials for our low-income vulnerable communities.
The VISTA Neighborhood Outreach Coordinator will be immersed in the community to help CLS serve as a resource for the advocacy related needs of community members. This work will expand the knowledge, reach and effectiveness of low-income utility assistance programs that are vital to preserving affordable housing, family unity and community health.
The VISTA member will have the following tasks and responsibilities:
Identify opportunities for outreach and community education in designated low and vulnerable income neighborhoods, with the goal of increasing CLS's presence and ability to do utility intake and utility affordability advocacy;
Network with various stakeholders, such as elected officials and their staff, community and faith-based groups and other neighborhood entities to identify their concerns around utility affordability;
Meet and develop/maintain relationships with community partners to identify the needs of community members and provide resources for energy advocacy related needs;
Interview and assess the needs of individual community members for utility-affordability resources and/or representation by CLS Energy Unit or referral to other resources;
Coordinate community outreach and education activities, identifying any language access, literacy or other applicable needs;
Develop and prepare resource materials, coordinate media outreach, and assist with other partnership aspects of the project.
We seek enthusiastic, committed and diverse VISTA applicants with the following key qualifications:
Passion for public service work, policy and others forms of advocacy
Community organizing or similar background
Flexibility and drive
High emotional intelligence—ability to work with diverse personalities, environments and stakeholders
Cultural competence and sensitivity
Resiliency and adaptability
Experience and ability to work with low-income and vulnerable individuals
Results-driven and highly motivated individual
Illustrate a high level commitment to racial justice advocacy
Fluency in another language is helpful, but not required
Bachelor's Degree is required
Strong written and oral communication skills
Technology driven and experience in data entry, database management and full suite of Microsoft Office programs
To Apply:
CLS will accept applications until June 15, 2019. You can email your application directly to Brenda L. Marrero, Esq., Deputy Director of Operations at bmarrero@clsphila.org. OR submit your application online at https://clsphila.org/about-cls/available-positions/
What to Include in your application:
Please include a cover letter and resume. Community Legal Services values a diverse work environment and strongly encourages women, people of color, people who identify as LGBTQ, people with disabilities, people who have experienced poverty or homelessness and people who have had prior contact with the juvenile, criminal, or child welfare systems to apply.
CLS invites all applicants to include in their cover letter a statement about how your unique background and/or experiences might contribute to the diversity, cultural vitality, and perspective of our staff and legal services practice.
AmeriCorps VISTA Member Benefits:
The AmeriCorps VISTA Member Benefits include a living allowance of $14,136 per year, end of service benefit, relocation assistance, training, ten days of personal leave and ten days of medical leave to use during the one-year term, health benefits and childcare benefits. To see the details of all member benefits please see the attached sheet outlining each.
Community Legal Services, Inc. is an equal opportunity employer. CLS, Inc. does not discriminate in the selection of employees on the basis of race, color, religion, gender, sexual orientation, sexual identity, genetics, age, national origin, disability, or veteran status. In addition to federal law requirements, CLS complies with all applicable state and local laws governing nondiscrimination in employment. This policy applies to all terms and conditions of employment, including recruiting, hiring, placement, promotion, termination, layoff, recall and transfer, leaves of absence, compensation and training.