Deputy Director of Operations and Human Resources - Community Legal Services of Philadelphia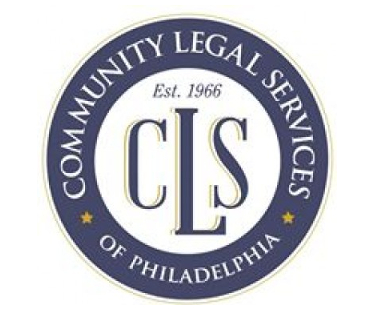 Philadelphia's largest public interest law firm, with two offices and 145 employees, is seeking its next Deputy Director of Operations and Human Resources. Founded in 1966, Community Legal Services, Inc. mission is to fight poverty, challenge systems that perpetuate injustice, and change lives through cutting-edge advocacy and exceptional legal representation.
The Deputy Director of Operations and Human Resources is a top leadership job and we are looking for a candidate with strong leadership, interpersonal and management skills, and a record of accomplishment in overseeing a diverse work force, managing operations and facilities and project management.  Reporting to and working closely with the Executive Director, the Deputy Director of Operations and Human Resources  plans and executes human resources functions and oversees all aspects of CLS operations/facilities, union relations and personnel matters. The Deputy Director of Operations and Human Resources is also an ambassador for CLS.
The person in this job will play an important role in supporting our employees so that they can fulfill our mission and in helping employees to navigate workplace challenges.  This position will also involve supporting individual CLS managers as they think through workplace challenges.  The role demands a flexible, collaborative work style, exceptional interpersonal and communication skills, outstanding organization and attention to detail, and demonstrated commitment to diversity, equity and inclusion and to the mission of justice for low-income people. The position provides significant opportunities for career development. 
Responsibilities:
Works as a critical member of the CLS leadership team to strategically plan and execute the CLS's mission and initiatives.
Ensures that the workplace culture is consistent with organizational values of excellence, effectiveness, collaboration, compassion and teamwork.
Works closely with the fiscal department by estimating, forecasting, and anticipating human resources requirements as well as, overlapping areas related to the budget, payroll process, vendor contracts, leases and facility matters.
Oversees hiring and internship programs for all job categories at CLS, including hiring attorneys, law students and paralegals.
Oversees recruitment for all job categories, including outreach to ensure hiring of diverse candidates.
Supervises staff who administer compensation and benefit programs including health insurance, qualified retirement plan and wellness programs.
Works with union representatives regarding hiring, policies, negotiating contracts, grievances and potentially arbitration.
Works as part of a management team that negotiates union contracts.
Works with pro bono counsel on legal issues that arise for CLS.
Develops, writes and updates policies, procedures, methods, and guidelines to help increase employees' job satisfaction including CLS's Personnel Manual.
Develops and implements   progressive discipline policies in collaboration with others in legal management.
Ensures CLS's compliance with local, state and federal employment and labor law regulations.
Supervises human resources staff and the office manager for our center city office and provides assistance to the Managing Attorney for the North Philadelphia office concerning supervision of the north Philadelphia administrative staff and office manager.
Oversees facilities management and issues concerning CLS' physical offices in center city and North Philadelphia, including CLS' ownership responsibilities for the North Philadelphia building and negotiation of leases for rental space for the center city office.
Requirements:
Significant management-level experience in nonprofit administration or a similar setting, preferably serving low-income communities.
Demonstrated experience handling sensitive, confidential situations and information.
Track record of effective working relationships with diverse employees at all levels
Demonstrated knowledge and understanding of staff development, retention, recruitment, HR and compliance best practices.
Experience with supervision and managing human resources challenges.
High levels of emotional intelligence, empathy, self-awareness, curiosity, and courage.
Commitment to and passion for CLS's mission.
Bachelor's degree in a relevant field, J.D. highly desirable
Interest in and willingness to learning about restorative justice principles and practices.
Excellent interpersonal, analytical, and communication skills, both written and spoken
Strong negotiating skills
Ability to work remotely effectively during the time CLS is closed due to the pandemic; and once the CLS offices open, ability to travel between local offices.
Proficient in Microsoft applications to include Word, Excel, PowerPoint; familiarity with any common Human Resources database system a plus.
Experience in a legal setting a plus
CLS staff are currently working remotely due to the COVID-19 pandemic. When staff return to in-office work, the Director of Operations and Human Resources will be based at CLS's 1424 Chestnut Street office location.
Please note: All interviews for this position will be done virtually.
 
To Apply:
CLS will accept applications on a rolling basis until the position has been filled. However, priority consideration will be given to applicants who apply by February 11, 2021. You can submit your application online at :
What to Include in your application:
Please include a cover letter, resume, and three professional references preferably from current or former supervisors/managers.  Community Legal Services values a diverse and inclusive work environment where employees feel a sense of belonging and strongly encourages women, people of color, people who identify as LGBTQ, people with disabilities, people who have experienced poverty or homelessness and people who have had prior contact with the juvenile, criminal, or child welfare systems to apply.
CLS invites all applicants to include in their cover letter a statement about how your unique background and/or experiences might contribute to the diversity, cultural vitality, and perspective of our staff and legal services practice.
Salary will be negotiable and commensurate with experience but minimum starting salary will start in the mid $90's annually.  CLS takes pride in offering a very generous and competitive benefits package including 100% employer paid medical, life and short/long term disability benefits, dental benefits with employee contribution, a 403(b) retirement plan with employer match and generous PTO.
Community Legal Services, Inc. is an equal opportunity employer.  CLS, Inc. does not discriminate in the selection of employees on the basis of race, color, religion, gender, sexual orientation, sexual identity, genetics, age, national origin, disability, or veteran status.  In addition to federal law requirements, CLS complies with all applicable state and local laws governing nondiscrimination in employment.  This policy applies to all terms and conditions of employment, including recruiting, hiring, placement, promotion, termination, layoff, recall, transfer, leaves of absence, compensation and training.