Consumer Housing/Bankruptcy Paralegal - Philadelphia Legal Assistance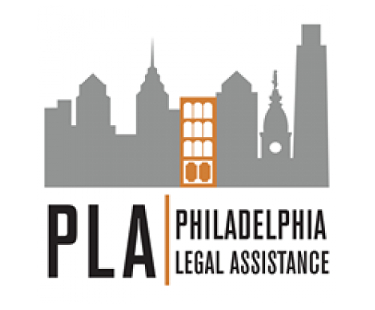 Philadelphia Legal Assistance (PLA) seeks immediately to hire a full-time paralegal to assist lawyers representing low income clients in danger of losing their homes.
PLA is a private non-profit corporation primarily funded by the Legal Services Corporation.
The lawyers and paralegals at PLA work in close collaboration with Community Legal Services, Philly VIP and a network of housing counselors as well as with organizations devoted to keeping people in their homes. The successful candidate will have a variety of responsibilities as part of a team of attorneys and paralegals which could include:
Performing bankruptcy interviews with clients, preparing bankruptcy petitions and schedules in voluntary Chapter 13 Bankruptcy cases, preparing clients for bankruptcy meetings and hearings, monitoring plan compliance in the bankruptcy case and filing and answering routine bankruptcy motions;
Interviewing and advising clients faced with mortgage and tax foreclosures;
Negotiating with mortgage companies and taxing authorities in writing as well as over the phone; representing clients in administrative proceedings before the Philadelphia Tax Review Board and the Philadelphia Board of Revision of Taxes;
Helping clients apply for tax agreements with the City of Philadelphia and appealing denials; researching, understanding and utilizing statutes, regulations, and city ordinances;
Helping clients apply for loan modification agreements;
Coordinating and managing case referrals;
Training other paralegals, housing counselors and law students;
Providing litigation support and managing the presentation and assignment of cases at the unit's weekly meetings.
The position also will provide opportunities for participation in coalitions created to reduce tax and mortgage foreclosures and the loss of homes by low income homeowners and to participate in community outreach and education.
MINIMUM QUALIFICATIONS:
We are seeking a college graduate with: the ability to communicate effectively in writing and verbally, an interest in the law and in lawyering, strong analytic and reasoning ability, exceptional attention to detail, a sincere and strong commitment to helping others and the ability to manage conflicting demands. Compassion, understanding, patience and a talent for working cooperatively with a broad spectrum of people are essential, as are good organizational skills.
Prior work or volunteer experience at a non- profit serving low-income clients strongly preferred but not required. Ability to speak and write Spanish preferred. Fluency in any language in addition to English is also a plus.
SALARY AND BENEFITS:
Salary is commensurate with years of experience and is comparable to other public interest paralegal salaries. Full health coverage and other benefits, including generous vacation and holiday benefits.
APPLICATION PROCESS:
Philadelphia Legal Assistance is an equal opportunity employer. All qualified applicants are encouraged to apply. PLA values a diverse work environment and strongly encourages women, people of color, people who identify as LGBTQ, people with disabilities, people who have experienced poverty or homelessness, and people who have had prior contact with the juvenile, criminal, or child welfare systems to apply. PLA invites all applicants to include in their cover letter a statement about how your unique background and/or experiences might contribute to the diversity, cultural vitality, and perspective of our staff and legal services practice. Interested applicants should forward a resume and cover letter via email to:
Hiring Committee
Philadelphia Legal Assistance
718 Arch Street, Suite 300 N
Philadelphia, PA 19106
Phone: (215) 981-3800 Fax: (215) 981-3870
work@philalegal.org
Application deadline is May 13, 2019. The position will remain open until filled and applications will be accepted until that time. However, we aim to fill the position as soon as possible.