Communications Consultant - Pennsylvania Institutional Law Project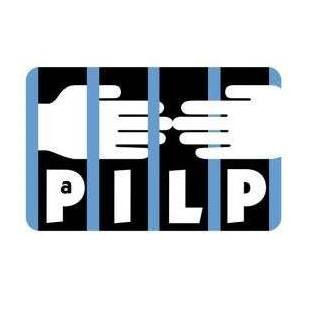 ABOUT THE POSITION
The Pennsylvania Institutional Law Project is seeking a Communications Consultant to help with certain projects through January 2021. These include:
Developing a communications and marketing plan for a video that is being produced relating to COVID-19 issues in prisons and jails
Creating and distributing PILP's annual report
Drafting an end-of-year appeal letter to potential donors
Assist with generating social media content
Designing graphics for PILP's social media platforms
Assist with maintaining and updating PILP's website
Assist with design of "know your rights" materials
Other responsibilities as needed
The successful candidate will collaborate with the Executive Director and legal staff on these projects.
It is expected that this position will consist of approximately 10-20 hours per week. If the successful candidate has larger availability, additional hours may be considered.
This position will primarily be remote, but there is a preference for the person to be Pennsylvania-based.
ABOUT THE ORGANIZATION
The mission of the Pennsylvania Institutional Law Project (PILP) is to ensure equal access to justice for indigent incarcerated and institutionalized people in Pennsylvania whose constitutional and other rights are being violated. PILP aims to accomplish this through high quality legal representation, legal assistance, advocacy, and provision of information and referrals.
PILP works on a range of issues including access to medical care, physical and sexual assault behind bars, solitary confinement, transgender rights and the ongoing dangers of COVID19 for those who are incarcerated. PILP provides valuable individual representation for those in greatest need, but also engages in zealous advocacy through class actions and impact litigation with the goal of creating broader systemic change for those who are incarcerated and institutionalized. PILP has offices in Philadelphia, Pittsburgh, and Lewisburg.
PREFERRED QUALIFICATIONS:
Bachelor's degree, preferably in English, Journalism, or Communications
Outstanding writing and editing abilities, and the ability to absorb complex material quickly and generate excellent written product in a short period of time.
Working knowledge of digital design and the ability to create sharable content
Experience in prisoners' rights, civil rights, or other social justice related communications work
Experience with design of electronic and print materials
Ability to present legal concepts and information for the general public
Familiarity with developing content for a Pennsylvania audience
Strong organizational skills
Ability to balance multiple tasks and priorities to meet a variety of deadlines
Proficiency in Microsoft Word, Excel, Design software (Adobe or other)
Experience with website management systems and email marketing services preferred
HOW TO APPLY:
To apply for this position, send a cover letter and resume to jobs@pailp.org with the subject line "PILP JOBS: Communications Consultant."
PILP will accept applications on a rolling basis until the positions are filled. However, candidates are strongly encouraged to submit their applications by November 2, 2020.
The Pennsylvania Institutional Law Project values a diverse work environment and strongly encourages women, people of color, people who identify as LGBTQ, people with disabilities, and people who have had prior contact with the criminal justice system to apply.
NON-DISCRIMINATION CLAUSE
The Pennsylvania Institutional Law Project (PILP) is an equal opportunity employer. PILP does not discriminate on the basis of race, color, religion, gender, sexual orientation, sexual or gender identity, age, national origin, disability, or veteran status.