Attorney, Disability Advocacy Focus - North Penn Legal Services, Pittston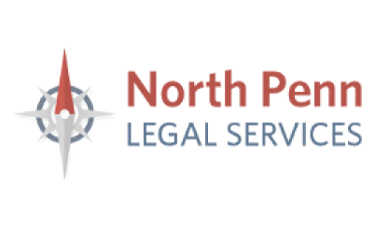 North Penn Legal Services (NPLS) seeks lawyers and paralegals who are interested in becoming part of a regional team focused on creating access to justice for low-income residents in north and eastern Pennsylvania.  NPLS serves twenty counties where our advocates provide direct representation, community outreach, clinics and participate in local community leadership roles. Support for advocacy work comes from eleven NPLS locations and an established statewide network.
The Pittston office serves clients in Luzerne, Lackawanna, Wyoming, and Sullivan counties.  The office has an opening for an attorney to join a staff of nine attorneys and five paralegals.
Note:  a significant portion of the compensation paid to our staff is employer paid benefits. Contact Human Resources at 570.320.8712 to obtain details.
Attorney Needed - Pittston, PA  - Disability Advocacy Focus
Position will focus on advice and representation for clients seeking disability benefits such as Supplemental Social Security income (SSI)  as well as public benefits.  The advocate will help with outreach and community education, along with clinics for those seeking help with applications for disability benefits.  A key responsibility includes obtaining medical records, preparing clients for hearings, and providing representation at administrative law hearings.
Caseload could also include public benefits, consumer law, and family law cases.
Desire candidates who have experience in above areas and have a preference for public interest work.
Applicants will be evaluated on their oral, writing and advocacy skills as well as prior experience. 
PA Bar or by admission required.   
Ability to speak Spanish helpful.
Inter-county travel. 
Desire applicants with a  min. two years in practice preferred a min. salary of $48,500. DOE
Competitive fringe benefits including generous paid leave, health insurance and 401(k) plan.
Frequent opportunities for professional growth and development through local, state and national trainings.
Access to loan repayment assistance and loan forgiveness programs.
What to Include in your application:
Please reply to resumes@northpennlegal.org.  Applications with a cover letter as well as a resume will be given preference.   North Penn values a diverse work environment and strongly encourages women, people of color, people who identify as LGBTQ, people with disabilities, people who have experienced poverty or homelessness and people who have had prior contact with the juvenile, criminal, or child welfare systems to apply.  NPLS invites all applicants to include in their cover letter a statement about how your unique background and/or experiences might contribute to the diversity, cultural vitality, and perspective of our staff and legal services practice.
Except as required by Sections 1006(b)(6) and 1007(a)(8) of the Legal Services Corporation Act, and Part 1616 of the Corporation Regulations, when any position for employment is available, North Penn Legal Services will seek qualified applicants without regard to color, sex, race, religion, disability, age, national origin, sexual orientation, gender identification, veteran's status or any other consideration prohibited by law and will actively recruit diverse candidates for employment.
Reference:  PittstonDAPattorneyJuly2020