Affordable Housing Preservation Outreach Coordinator - Community Legal Services of Philadelphia (Americorps VISTA)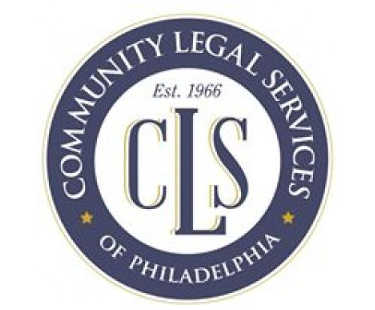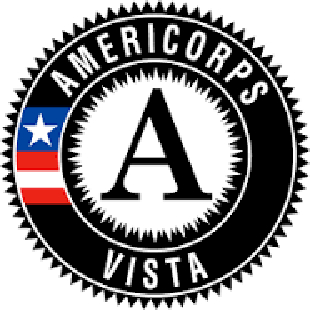 Community Legal Services (CLS) of Philadelphia is one of the leading legal services programs in the country. At CLS, our mission is to fight poverty, challenge systems that perpetuate injustice and change lives through cutting edge advocacy and exceptional legal representation. CLS helps a diverse client community in issues that impact all walks of life. One of CLS's practice areas is the Housing Unit, which provides direct representation and systemic advocacy for tenants dealing with issues of eviction, repairs, subsidy terminations, and barriers to housing that arise from domestic violence, criminal records and disabilities. The Housing Unit's cutting-edge legal representation and policy and legislative advocacy promotes stable, healthy rental housing for low-income Philadelphians.
CLS seeks an AmeriCorps VISTA Affordable Housing Preservation Outreach Coordinator to provide critical research and outreach to tenants facing potential or imminent masse evictions to organize and strategize ways to preserve stable, safe housing. This is a full-time position located at CLS's office in Center City. This is a one-year AmeriCorps VISTA position. An overview of VISTA benefits for 2019, including living allowance and health benefits, is below.
POSITION SUMMARY: To assist Community Legal Services in identifying affordable housing projects at high risk for loss of and perform outreach to the tenants to organize. In Philadelphia, there is an upward trend of high profile mass evictions. Rising real estate values, expiration of federal subsidies and national as well as state political gridlock contribute to increased housing displacement in our city. Mass evictions demand immediate information and advice as hundreds of families face the chaos of homelessness. By the time a mass eviction is underway, even one that may include violation of civil and human rights, it is often too late to employ legal strategies. The ability to identify vulnerable buildings and intervene prior to mass eviction is key to preventing displacement that creates health-harming homelessness or housing instability for lower-income families, or pushes families into housing that is even more substandard and detrimental to health.
The VISTA member will have the following tasks and responsibilities:
Establish community relationships that enable key stakeholders to identify CLS as a resource for the preservation of affordable housing needs.
Canvas at-risk properties to learn from tenants the type of subsidy, the condition of the property, the wishes of the tenants to remain in their homes and neighborhood support.
Research the subsidy and use-restrictions as well as economic viability of projects for the purpose of identifying possible preservation solutions.
Visit properties on an emergency basis to meet and organize the tenants. Be the ongoing point of contact for the tenants to update them with information, connect them to resources and to discuss preservation strategies.
Create a database of properties to track trends and risk factors
Create a database of policy initiatives and corresponding client stories that can be used for advocacy with the media and the city to support legislative and media campaigns (ex. good cause legislation, enforcement of anti-lockout ordinance).
Create and maintain database of police district responses to illegal lockout calls from tenants as well as names of officers who have responded. Collect data on illegal lockouts from CLS clients and anecdotal evidence and work with CLS and the Police Advisory Committee to advocate for increased training for individual police districts.
Use the information gained from the community organizing and research to support preservation strategies and litigation, and the development of new and innovative strategies to combat mass displacement.
We seek enthusiastic, committed and diverse VISTA applicants with the following key qualifications:
Passion for public service work, policy and others forms of advocacy
Community organizing or similar background
Flexibility and drive
High emotional intelligence—ability to work with diverse personalities, environments and stakeholders
Cultural competence and sensitivity
Resiliency and adaptability
Experience and ability to work with low-income and vulnerable individuals
Results-driven and highly motivated individual
Illustrate a high level commitment to racial justice advocacy
Fluency in another language is helpful, but not required
Bachelor's Degree is required
Strong written and oral communication skills
Technology driven and experience in data entry, database management and full suite of Microsoft Office programs
To Apply: CLS will accept applications January 11, 2019. CLS will plan to conduct interviews the week of January 14, 2019. You can email your application directly to Brenda L. Marrero, Esq., Deputy Director of Operations at bmarrero@clsphila.org.
What to Include in your application:
Please include a cover letter, resume, and at least three professional references preferably from current or former supervisor. Community Legal Services values a diverse work environment and strongly encourages women, people of color, people who identify as LGBTQ, people with disabilities, people who have experienced poverty or homelessness and people who have had prior contact with the juvenile, criminal, or child welfare systems to apply. CLS invites all applicants to include in their cover letter a statement about how your unique background and/or experiences might contribute to the diversity, cultural vitality, and perspective of our staff and legal services practice.
Community Legal Services, Inc. is an equal opportunity employer. CLS, Inc. does not discriminate in the selection of employees on the basis of race, color, religion, gender, sexual orientation, sexual identity, genetics, age, national origin, disability, or veteran status. In addition to federal law requirements, CLS complies with all applicable state and local laws governing nondiscrimination in employment. This policy applies to all terms and conditions of employment, including recruiting, hiring, placement, promotion, termination, layoff, recall and transfer, leaves of absence, compensation and training.
AmeriCorps VISTA Member Benefits:
The AmeriCorps VISTA Member Benefits include a living allowance of $13, 297 per year, end of service benefit, relocation assistance, training, ten days of personal leave and ten days of medical leave to use during the one-year term, health benefits and childcare benefits. To see the details of all member benefits, please click here.