Administrative Assistant - North Penn Legal Services, Bethlehem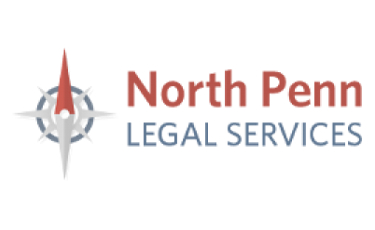 North Penn Legal Services (NPLS) seeks a full- or part-time administrative assistant for its Bethlehem location to work closely with the executive director and other administrative staff.
The mission of North Penn is to strive to solve civil legal problems and empower vulnerable populations through professional legal representation, advocacy, and education.
NPLS serves communities in twenty counties in northeast Pennsylvania that are a mix of rural and urban areas and includes the cities of Allentown, Bethlehem, Pittston, Scranton, Wilkes-Barre and Williamsport. The 93-member staff includes 41 attorneys and 21 paralegals working in 11 office locations.

Administrative Assistant
Full -time position with excellent benefits or part-time position with limited benefits located in Bethlehem office of NPLS 
Position includes administrative support staff duties as delegated to include document preparation, arrangement of meetings with staff and board, writing of meeting notes, electronic and paper file management, maintenance of shared deadline calendar.  
Assistance with development and fundraising expected.
Proficient in MS Word 
Will use Outlook, SharePoint, Excel, PowerPoint, Microsoft Teams, Zoom
Experience with non-profit grant applications or reporting helpful.
Experience with support of board of directors desirable.
Experience with development and fundraising useful.
Willingness and ability to learn other software as necessary.
Support to administrative staff in other locations as assigned.
Prefer candidate with several years of relevant experience.
Salary DOE, approx. $20 to $22 per hour.

What to Include in your application:
Please reply to resumes@northpennlegal.org.  Please explain why this position interests you and include a resume.  North Penn values a diverse work environment and strongly encourages women, people of color, people who identify as LGBTQ, people with disabilities, people who have experienced poverty or homelessness and people who have had prior contact with the juvenile, criminal, or child welfare systems to apply.  NPLS invites all applicants to include in their cover letter a statement about how your unique background and/or experiences might contribute to the diversity, cultural vitality, and perspective of our staff and legal services practice.  All applications are confidential. 
Ref. AdministrativeAssistantAugust2023
Equal Opportunity Employer:
Except as required by Sections 1006(b)(6) and 1007(a)(8) of the Legal Services Corporation Act, and Part 1616 of the Corporation Regulations, when any position for employment is available, North Penn Legal Services will seek qualified applicants without regard to color, sex, race, religion, disability, age, national origin, sexual orientation, gender identification, veteran status or any other consideration prohibited by law and will actively recruit diverse candidates for employment.