2020 Martin Luther King Jr. Fellowship Opportunity - Philadelphia Legal Assistance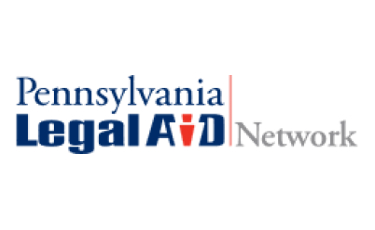 About Our Fellowship Program
In 2003, an evaluation of the Martin Luther King Jr., Summer Internship Program revealed that, while the internship experience had been a very positive one for Pennsylvania Legal Aid Network Inc. (PLAN) interns, clients and programs, the goal to enhance cultural and ethnic diversity within the programs was not being realized.
In response, PLAN Inc. created the Martin Luther King, Jr. Fellowship Program in 2004. In partnership with a sponsoring regional or specialty program, law school graduates and attorneys who are new to practice are hired as full time staff attorneys for a two-year fellowship.
Fellows are assigned mentors and supervised by experienced attorneys. Salary and benefits are determined by the host program. In addition, loan repayment assistance (LRA), up to $5,500, is available per fellowship year. Fellows are required to apply for LRA through the PA Bar Foundation IOLTA Loan Repayment Program, their law school, and/or the Legal Services Corporation (LSC) in order to receive PLAN Inc. LRA. The 2020-21 PA Bar Foundation IOLTA Loan Repayment Program application is expected to open in early September 2020. The fellowship is intended to support and promote new lawyers who are interested in long term public interest careers.
Fellowship Opportunity
Host Program: 

Philadelphia Legal Assistance (PLA)
Philadelphia, Pennsylvania

Anticipated Start Date:

On or about September 1, 2020

Host Program Background:

PLA is the federally funded civil legal aid provider for Philadelphia's indigent community, providing high-volume, high-quality legal services including community education, advice, referral, pro se assistance, and full legal representation in administrative and court proceedings, including all levels of state and federal courts, in the areas of basic human needs: family safety, health, income maintenance, and home preservation. To learn more about the program, visit their website at https://philalegal.org/.

Job Description: 

PLA seeks to sponsor a recent law school graduate to work as part of its Consumer Housing Unit with a focus on "tangled title" cases. The attorney selected for this exciting and demanding position will help low-income individuals throughout Philadelphia preserve their homes, stabilizing families and neighborhoods in the process. In many cases, the attorney will be preserving homes that have been passed down through multiple generations and eliminating conditions that make homeowners susceptible to deed theft. The attorney will represent clients facing a variety of tangled title legal issues arising out of probate, adverse possession, and fraudulent deeds. The work includes, among other things:

Probating estates and litigating in Orphans Court to resolve property title issues;
Filing quiet title actions where necessary to establish title;
Defending against ejectment actions;
Drafting, executing, and recording deeds  and other documents necessary to enable homeowners to obtain record ownership of their homes and supervising paralegals preparing such documents;
Active participation in the work of task forces working to reduce and prevent deed theft;
Pursuing affirmative relief, including damages under various consumer protection statutes, against perpetrators of deed theft and wrongful evictions; and
Litigation and other efforts designed to reduce obstacles to probate.

Desired Qualifications:

Law degree and admission to a PA Bar, or a willingness to take the 2020 PA bar exam;
Creativity, tenacity, empathy, and a passion for justice for low-income individuals;
Ability to manage a significant caseload of individual clients;
Excellent legal analysis skills;
Excellent work ethic, organization, and communication skills;
Excellent legal research and writing skills;
Excellent litigation skills and oral advocacy skills;
Experience and interest in policy work and others forms of systemic advocacy;
Possess sound professional and legal judgment;
Experience and ability to work with low-income and vulnerable diverse individuals;
Ability to work collaboratively; and
Illustrate a high-level commitment to racial justice advocacy.

Salary/Benefits:

PLA offers a competitive compensation and benefits package commensurate with experience and within the parameters of its nonprofit compensation scale.

To apply for this fellowship, please forward a cover letter, resume, three professional references (must identify relationship with reference), official law school transcript, and a writing sample to:
Arlene Marshall-Hockensmith, Esq.
Administrative Officer
Pennsylvania Legal Aid Network, Inc.
118 Locust Street
Harrisburg, PA 17101
amarshall-hockensmith@palegalaid.net
1-800-322-7572, ext. 216
---
Philadelphia Legal Assistance values diversity and is an Equal Opportunity Employer. Women, people of color, people who identify as LGBTQ, people with disabilities, people who have experienced poverty or homelessness, and people who have had prior contact with the juvenile, criminal, or child welfare systems are encouraged to apply.
PLA invites all applicants to include in their cover letter a statement about how your unique background and/or experiences might contribute to the diversity, cultural vitality, and perspective of our staff and legal services practice.
---
For more information: https://palegalaid.net/internships-fellowships