2019 Martin Luther King Jr. Fellowship Opportunity - Community Justice Project, Scranton
Pennsylvania Legal Aid Network, Inc. is currently seeking applicants for a two-year Martin Luther King, Jr. Fellowship that will be located in the Scranton office of the Community Justice Project beginning on or about July 1, 2019.
About Our Fellowship Program
In 2003, an evaluation of the Martin Luther King Jr., Summer Internship Program revealed that, while the internship experience had been a very positive one for Pennsylvania Legal Aid Network Inc. (PLAN) interns, clients and programs, the goal to enhance cultural and ethnic diversity within the programs was not being realized.
In response, PLAN Inc. created the Martin Luther King, Jr. Fellowship Program in 2004. In partnership with a sponsoring regional or specialty program, law school graduates and attorneys who are new to practice are hired as full time staff attorneys for a two-year fellowship.
Fellows are assigned mentors and supervised by experienced attorneys. Salary and benefits are determined by the host program. In addition, loan repayment assistance (LRA), up to $5,500, is available per fellowship year. Fellows are required to apply for LRA through the PA Bar Foundation IOLTA Loan Repayment Program, their law school, and/or the Legal Services Corporation (LSC) in order to receive PLAN Inc. LRA. The 2019-20 PA Bar Foundation IOLTA Loan Repayment Program application is expected to open in early September 2019. The fellowship is intended to support and promote new lawyers who are interested in long term public interest careers.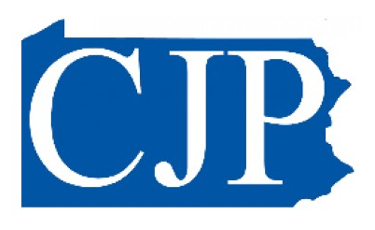 Fellowship Opportunity
Host Program:
Community Justice Project (CJP)
Scranton, Pennsylvania
Anticipated Start Date:
On or about July 1, 2019. However, the start date is flexible pending July 2019 Pennsylvania Bar Examination preparation, if applicable.
Host Program Background:
CJP is a statewide legal aid program that endeavors to improve opportunities and protect the civil legal rights of eligible low-income clients through impact litigation and other policy-oriented advocacy. CJP was established by the Pennsylvania legal services community in 1996 in response to Congressional restrictions tied to federal Legal Services Corporation (LSC) funding. CJP is a member of PLAN and provides legal representation at no cost to clients, but CJP does not receive LSC funding. It specializes in class action and other litigation and advocacy to redress systemic issues impacting Pennsylvania's low-income residents. CJP conducts broad advocacy in all forms and subject areas, including civil rights, employment, consumer, housing, community development, immigrants' rights, and public benefits.
Job Description:
The successful candidate will litigate major impact cases and conduct other systemic advocacy to improve opportunities for low-income people in northeastern Pennsylvania. Under the supervision of experienced CJP attorneys, he or she will work on an existing docket of cases and will investigate and bring new cases to be filed in court or in administrative tribunals. A significant portion of his or her time will be devoted to immigrants' rights and rural poverty cases. Some travel will be required. An initial period of job training may occur at CJP's Harrisburg office prior to beginning work at the Scranton office.
Requirements: 
CJP is seeking applicants who are self-motivated and mission-driven. Applicants should have strong academic credentials; superior analytical, problem-solving, research, writing, and verbal skills; and the ability to handle a varied litigation caseload. A demonstrated commitment to the low-income client community is essential. Initiative, as well as the ability to work as part of a team is also important. Spanish fluency is a plus but not essential. Applicants must be licensed to practice law in Pennsylvania or sitting for the July 2019 Pennsylvania Bar Exam.
Salary/Benefits:
CJP offers a competitive compensation and benefits package commensurate with experience and within the parameters of its nonprofit compensation scale.

To apply for this fellowship, please forward a cover letter, resume, three professional references (must identify relationship with reference), official law school transcript, and an unedited writing sample to:
 
Arlene Marshall-Hockensmith, Esq.
Administrative Officer
Pennsylvania Legal Aid Network, Inc.
118 Locust Street
Harrisburg, PA 17101
amarshall-hockensmith@palegalaid.net
1-800-322-7572, ext. 216

CJP values diversity and is an Equal Opportunity Employer.
For more information: https://palegalaid.net/internships-fellowships