Pennsylvania Legal Aid Network Excellence Awards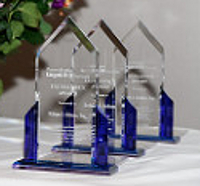 Pennsylvania Legal Aid Network, Inc. will formally honor the 2020 recipients of the PLAN Excellence Awards at the PLAN Excellence Award Banquet on Wednesday, September 9, 2020 , at the Hilton Harrisburg Hotel in Harrisburg, PA. The ceremony will feature a video tribute of each honoree highlighting their accomplishments. 
The 2020 Excellence Awards were originally scheduled to be held on March 31, 2020 but were postponed due to the COVID-19 pandemic and the statewide mitigation efforts that were enacted to save lives and stop the spread of the virus.
For more information on the 2020 Pennsylvania Legal Aid Network Excellence Awards including banquet reservations, program advertising, and event sponsorship opportunities, please visit our website at https://palegalaid.net/pennsylvania-legal-aid-network-excellence-awards or contact Christine Kirby via email at ckirby@palegalaid.net. 
Event Details
Wednesday, September 9, 2020
6:00 PM-8:30 PM
Hilton Harrisburg
One North Second Street
Harrisburg, PA 17101
Directions