2021 Martin Luther King, Jr. Internship Program Recognition Reception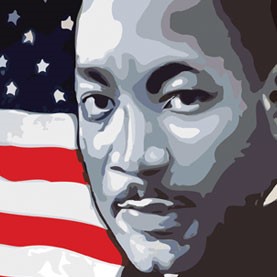 2021 Martin Luther King, Jr.
Internship Program
Recognition Reception
 
You are cordially invited to join us virtually on July 28, 2021, from 6:00 PM-7:15 PM, to celebrate our 2021 Martin Luther King, Jr. Summer Interns.
The Featured Speakers for the event will be The Honorable Kim Berkeley Clark, President Judge, Fifth Judicial District of Pennsylvania, and President, Pennsylvania Legal Aid Network, Inc. Board of Directors; and The Honorable Joanna McClinton, Pennsylvania House Democratic Leader, 191st Legislative District.
You can view a LiveStream of the event at bit.ly/PLAN2021MLKJrProgram on July 28, 2021 at 6:00 PM.
View or download 2021 Martin Luther King, Jr. Internship Reception Program
To request a printed copy of the MLK, Jr. Program Newletter or Drum Major Essay Collection please visit bit.ly/3clsj8d.
***************************** 
Wednesday, July 28, 2021
6:00 PM -7:15 PM
 
*****************************
Featured Speakers
The Hon. Kim Berkeley Clark
President Judge, Allegheny County CCP
President, PLAN Board
 
PA House Democratic Leader, 191st Legislative District
"Make a career of humanity, commit yourself to the noble struggle for equal rights. You will make a greater person of yourself, a greater nation of your country, and a finer world to live in."
Event Details
Wednesday, July 28, 2021
6:00 PM-7:15 PM