2018 Pennsylvania Legal Aid Network Conference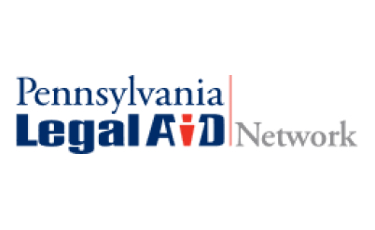 The 2018 Pennsylvania Legal Aid Network Conference will be held on September 27-28, 2018 at the Hilton Harrisburg. Pre-conference programs will also be held on September 26, 2018 at the Hilton Harrisburg. 
The conference offers an opportunity for legal aid staff and colleagues to gather and share information and experiences.
Registration
Registration is free to staff or client board members of the following PA Legal Aid Network (PLAN) programs: CJP, CLS, FoF, LLS, LASP, MPLS, NLSA, NPLS, NWLS, PHLP, PILP, PLA, PULP, RHLS and SPLS. Registration includes meals and conference materials.
Registration for staff of Non-PLAN public interest, government or other nonprofit organization is $275.00.
The cost for all other registrants is $450.00.  
PLEASE NOTE:  THE REGISTRATION DEADLINE FOR THE CONFERENCE IS  SEPTEMBER 20, 2018.
CLE Credits
Continuing Legal Education (CLE) Credits for the conference are still being calculated and will be updated shortly.
Pre-Conference Programs
Trial Advocacy Skill Training
There will be a pre-conference Trial Advocacy Skills Training program on September 26, Continuing Legal Education credits being offered for this training are 7 substantive credits.  A separate registration is required as the session is limited to 30 participants. The registration link for that training is below.
Legal Server Training
This year on the pre-conference day, Wednesday, September 26, 2018, PLAN, Inc. is sponsoring a one-day LegalServer pre-conference training before the start of the September 27-28 statewide training.
The agenda is still being developed, but topics will include New Tools & Enhancements, Supervisory Reports and Compliance Monitoring, a refresher on Forms, Processes, and Branch Logic, and an API Workshop.
Ron Wilhoite and Jeff Hogue of LegalServer will lead sessions.
You can sign up to attend this pre-conference program on the Conference Registration.
There will also be two technology sessions on Day One of the conference.  Anne Sweeney from Legal Aid Society of Cleveland will present on using text messaging to gather outcomes from brief services clients. Ron and Jeff will lead a session on collaboration using online tools to minimize client barriers by developing a triage system using electronic transfers. The pre-conference training will be held at the Harrisburg Hilton.
Hotel Accommodations 
Overnight hotel rooms are available at the Harrisburg Hilton.  The cost for a hotel room is $141 per night plus tax, for single or double occupancy and $10 for self parking.
To receive hotel reservations at the conference rate, PLAN Member Program Staff must check the box on the registration form indicating they will need a room and, for which overnights they will be staying.
If you need a hotel room and are a Non-PLAN Member Program Staff person please indicate your needs for a room on the registration form and PLAN will make the reservation for you,  but you will need to provide payment for the room on your own at the time of check-out.  
THE HOTEL ROOM RESERVATION DEADLINE IS SEPTEMBER 20, 2018.  NO OVERNIGHT ACCOMMODATIONS CAN BE GUARANTEED AFTER THAT DATE.
PLEASE NOTE:  The Hilton Harrisburg is a non-smoking hotel.
Cancellation Policy
There will be a fee of $50 charged for all cancellations received after September 20, regardless of whether it is a "legal aid network registration" or a "non-legal aid registration. 
You will be charged for the first night if reservations are not canceled within 24 hours prior to arrival.
Event Details
Thursday, September 27, 2018
Hilton Harrisburg
One North Second Street
Harrisburg, PA 17101
Directions