Pro Bono News
Updated: 35 min 12 sec ago
The Pennsylvania Bar Association (PBA) Immigration Law Pro Bono Award will be presented to York-based Pennsylvania Immigration Resource Center (PIRC) on May 24 at the York Bar Association President's Breakfast.
The award, which is sponsored by the business immigration law firm of Green and Spiegel LLC, was created to annually recognize the pro bono accomplishments of an individual or organization working with the PBA in the area of immigration law. The award is given to individuals or organizations that have provided a unique service resulting in a significant provision of legal services to the neediest of foreign nationals on a pro bono basis or as part of legal aid outreach. The winners are selected in consultation with PBA leadership.
Founded in 1996, PIRC works to provide free access to justice for vulnerable immigrants in detention and in the community through legal services assistance, education and advocacy, protecting their rights to freedom and opportunity in the United States. PIRC does this through educating immigrants in detention and in the community about their legal options; direct representation and coordination of pro bono legal assistance and pro se assistance; and advocating for greater capacity and systems change through language access assistance, partnerships with law schools and universities, and legal training and education.
"In this time of great upheaval for the immigration community, PIRC provides hope to immigrants and their families facing grave challenges within our system," said Jonathan Grode, a partner at Green and Spiegel LLC, who will be presenting the award to PIRC.
"PIRC is honored to be the 2016 recipient of the Pennsylvania Bar Association Immigration Law Pro Bono Award," said Mary Studzinski, executive director of PIRC. "We are fortunate to work alongside many talented pro bono attorneys, volunteers and staff from other nonprofits, who bring their talent and passion to serving the most vulnerable immigrants among us. We are grateful that, in this time of increased need for our services, PIRC's work to ensure access to justice and due process for all persons is recognized."
Green and Spiegel has made a donation of $1,500 in honor of PIRC to the Pennsylvania Bar Foundation, the charitable affiliate of the PBA, to benefit the PBA Pro Bono Office.
Founded in 1895, the Pennsylvania Bar Association strives to promote justice, professional excellence and respect for the law; improve public understanding of the legal system; facilitate access to legal services; and serve the 27,000 lawyers who are members of the association.
A passionate advocate for public interest work, inspirational leader Sophie Bryan has been named the new Executive Director for Philadelphia VIP, the hub of pro bono legal services in Philadelphia. The dynamic nonprofit recruits, trains and supports volunteer lawyers who provide critical legal assistance to low-income Philadelphians.

Bryan brings a wealth of experience to her new role. For the last eight years, she has led programs and strategic external relations initiatives throughout Philadelphia. Most recently at the Reinvestment Fund, Bryan directed a national initiative to improve the health and well-being in low-income neighborhoods in 50 U.S. cities.

Prior to joining the Reinvestment Fund, Bryan served as the Chief External Relations Officer for the School District of Philadelphia. In her tenure at the School District, she helped secure millions of dollars in state and local funding for the District and led legislative strategy on issues including charter schools. In a prior role as Chief of Staff for City Councilman at-Large Bill Green, Bryan collaborated with legal services stakeholders, including Philadelphia VIP, on legislation to create income-based payment plans to help protect low-income homeowners. Also while in City Council, Bryan helped drive significant reform efforts related to ethics and campaign finance, business taxes, and the city's budget process.

A Philadelphia native, Bryan has practiced law at Pepper Hamilton, Community Legal Services, the U.S. Department of Justice and The Legal Services Center of Harvard Law School; she has also served as an Adjunct Professor at Drexel University Thomas R. Kline School of Law. She has been recognized for her leadership as one of the "Next Generation Leaders in Philadelphia" by Philadelphia Daily News and Philadelphia City Council's "Woman of Moxie" in 2015. She was also awarded the Friends of the Free Library's "Champion of Greater Good" for her commitment to keeping neighborhood libraries open. Bryan is the Board Co-Chair of the Youth Sentencing & Reentry Project.

The Board of Directors conducted a comprehensive search which yielded a number of highly qualified candidates. "We set out to find an Executive Director with the right vision, passion and experience to lead VIP," explains Board President Mike Balent. "We are confident that we have found that leader in Sophie."

Bryan will assume her role on June 1, 2017 and looks forward to building on VIP's success. She intends to focus on achieving excellent outcomes and services for both volunteer attorneys and low-income clients. "VIP has set big goals: saying "Yes!" to every eligible client and being a model of excellence as a legal volunteer organization. I am thrilled to join an extraordinary staff team, an engaged and committed Board, collaborative partners, and our invaluable volunteers in driving toward those goals and expanding access to justice for our fellow Philadelphians."
The Pennsylvania Bar Foundation presented the 2017 Louis J. Goffman Award to Philadelphia Lawyers for Social Equity (PLSE) on May 10 during the Pennsylvania Bar Association (PBA) Annual Meeting Awards Luncheon in Pittsburgh.
The Goffman Award is named for a late PBA president and recognizes individuals and organizations committed to outstanding pro bono service.
A nonprofit legal aid organization founded in 2010, PLSE works toward just outcomes for low-income individuals who have had contact with the Pennsylvania criminal justice system. Through individual representation, strategic litigation, community education, research and legislative advocacy, PLSE advocates for a more equitable social environment for those with criminal records.
Through its Criminal Records Expungement Project (C-REP), PLSE provides free expungement services to low-income individuals with criminal history record information. By leveraging the pro bono work of law students and young lawyers, and community partnerships, the project has greatly expanded its reach into low-income neighborhoods, helping thousands of individuals remove barriers to jobs, professional licensing, housing and social stigma in Philadelphia and beyond. Its more than 60 community-based expungement clinics have resulted in more than 7,000 petitions for expungement in the Philadelphia Court of Common Pleas, with more than 95 percent of those being granted. In total, the PLSE has provided $2.4 million of free legal services to the poor.
In addition to C-REP, PLSE is planning a new initiative this year called the Pardons Project to help clear the criminal records of clients who have already successfully obtained expungements and have had an extended period of no new convictions.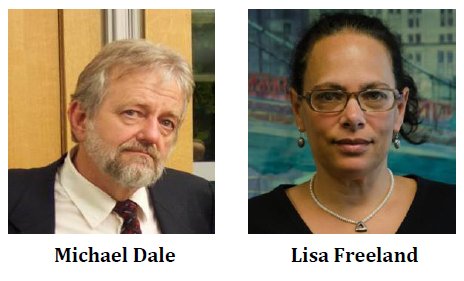 The National Legal Aid & Defender Association (NLADA) has announced that Michael Dale, Executive Director at the Northwest Workers' Justice Project, and Lisa Freeland, Federal Public Defender for the Western District of Pennsylvania, will receive the 2017 Kutak-Dodds Prizes. Both winners will be honored at the NLADA Exemplar Award Dinner on Tuesday, June 20, 2017, at the Omni Shoreham Hotel in Washington, D.C.

The Kutak-Dodds Prizes recognize extraordinary contributions to advancing access to justice in both civil legal aid and public defense. Dale is this year's recipient from the civil community, and Freeland is the recipient in the public defense arena. At the Exemplar Award Dinner, Max Laun, Vice President and General Counsel at Arconic, will also be honored with the 2017 Exemplar Award.

"Every year, NLADA has the privilege of announcing the Kutak-Dodds Prizes to our membership and the legal community at large. We are so pleased that Michael Dale and Lisa Freeland have been selected as the 2017 Kutak-Dodds Prize winners," said Jo-Ann Wallace, President and CEO of NLADA. "Both individuals have worked tirelessly on behalf of economically disadvantaged and underserved populations and their influence is felt widely. It gives us so much pleasure to have this opportunity to shine the light on impactful issues and extraordinary people in the legal field."

Dale from Portland, Oregon is being recognized for more than 40 years of impactful litigation and advocacy that has significantly improved the lives of farmworkers and other low-wage workers across the nation.

Freeland in Pittsburgh, Pennsylvania is being honored for her innovative advocacy on issues of pretrial reform, racial diversity within federal defender organizations, and death row representation.

"With issues of race, immigration, and poverty at the forefront of our national conversation, this year's nominees illustrate the dedication of our legal field in safeguarding justice for all. We are grateful for their passion and their successful, creative approaches to improving access to justice," said Patricia Schuett Peterson with the Robert J. Kutak Foundation.

Since 1989, the Kutak-Dodds Prizes have been awarded to attorneys who have significantly contributed to the human dignity and quality of life of individuals unable to afford legal representation. The prizes are jointly sponsored by the Robert J. Kutak Foundation and NLADA in memory of Robert J. Kutak and Kenneth R. Dodds. Each Prize carries a cash award of $10,000.

The Kutak-Dodds Prizes, established in 1989, are jointly sponsored by the Robert J. Kutak Foundation and NLADA and bestowed in memory of Robert J. Kutak and Kenneth R. Dodds. Both men were former partners in Michael Dale Lisa Freeland the Omaha, Nebraska Office of Kutak Rock LLP, and practitioners and advocates of public service, legal education and high ethical standards throughout their lives. In addition to legal services for the poor, the Kutak Foundation supports education in professional ethics, minority scholarships and a variety of other public interest projects. The Foundation is maintained by Mr. Kutak's former friends and associates.

The National Legal Aid & Defender Association, founded in 1911, is America's oldest and largest nonprofit association devoted to excellence in the delivery of legal services to those who cannot afford counsel. NLADA has pioneered access to justice at the national, state and local levels through the creation of our public defender systems and other important institutions from The Sentencing Project to the Legal Services Corporation. A leader in the development of national standards for legal aid and indigent defense, NLADA also provides advocacy, training and technical assistance for equal justice advocates across the country.
Wed, 04/05/2017 - 10:51am
The Pennsylvania Legal Aid Network (PLAN) honored the recipients of the 2017 Pennsylvania Legal Aid Network Excellence Awards on March 28, 2017 at the annual awards dinner held at the Hilton Harrisburg.The Keynote Speaker at the event was The Honorable Josh Shapiro, Attorney General of Pennsylvania.

Fulton Financial Corporation was presented with the Outstanding Leadership in Support of Legal Services Award in recognition of the bank's long-standing support and investment in Pennsylvania IOLTA and civil legal aid as an IOLTA Platinum Leader Bank. Platinum Leader Banks exceed the PA IOLTA program requirements by paying a 1%, premium yield, on IOLTA accounts. Since 2009, Fulton Financial Corporation has contributed more than $2.4 million to the IOLTA program.
Excellence Award recipients recognized for outstanding pro bono service included Barbara Griffin of Pittsburgh, Michael D. LiPuma of Philadelphia, Jill Kelly McComsey of Bethlehem and Thomas B. Schmidt III of Harrisburg.
Barbara Griffin, Esq. is the Director of the Allegheny County Bar Foundation Pro Bono Center where she creates, manages, and supports programs that provide legal services to low-income persons facing critical legal issues. Ms. Griffin supports 36 Pro Bono Center programs and member organizations in various pro bono initiatives that tackle inequality and poverty. She works closely with Neighborhood Legal Services Association and the Pittsburgh Pro Bono Partnership to expand access to legal services which benefitted over 6,600 people last year. In addition to the amazing and tireless support she offers to the community and the legal profession, Ms. Griffin will not turn away a compelling case, often representing the client herself, when she sees an unrepresented person who has nowhere else to turn. Ms. Griffin is also currently co-chairing the Host Committee of the 2017 Equal Justice Conference which will be held in Pittsburgh this spring.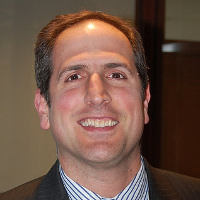 Michael D. LiPuma, Esq.served as the chair of the Boards of Community Legal Services (CLS) and Philadelphia Legal Assistance (PLA) from 2013 until February 2017 when his terms as Board Chair ended. He had served on CLS' Board since 2008 and PLA's Board since 2004. In addition to chairing both Boards and Executive Committees, Mr. LiPuma pioneered and chaired the Boards' Overlapping Board Committee, an innovation which ensures that CLS and PLA are working collaboratively together to benefit clients. He challenged the two organizations to become better than before and offered the necessary support and resources to make it happen. Throughout his board service, Mr. LiPuma has been a visionary and tireless champion of equal justice by working to improve access to legal services and ensuring a well-coordinated service delivery system to meet the legal needs of Philadelphia's client community.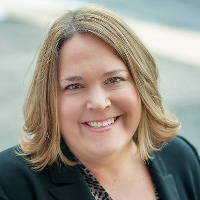 Jill Kelly McComsey, Esq. is an associate attorney at Seidel Cohen Hof & Reid, LLC in Bethlehem, PA. She is a very active volunteer fundraiser for North Penn Legal Services, where she created the Raise a Glass to Justice fundraising event in 2012 and it has become an annual event. Since its inception it has generated, as a result of Ms. McComsey's direct involvement, over $56,000 for North Penn Legal Services. As a result of Ms. McComsey's efforts, NPLS is able to leverage event proceeds with an annual bar donation from Northampton County Bar Association to fund a full time attorney position, enabling assistance to 150 clients that would be otherwise turned away. Ms. McComsey is very active in the Northampton County Bar Association, the Bar Association of Lehigh County and is an alumna of the Pennsylvania Bar Association's Bar Leadership Institute.
Thomas B. Schmidt III, Esq. is is currently of counsel with Pepper Hamilton LLP and the attorney-in-charge of the firm's Harrisburg office. He is a pro bono attorney extraordinaire, always answering the call to assist Pennsylvania Legal Aid Network programs when the need for expert legal representation arises. On several occasions he has served as counsel for PLAN programs providing excellent representation, and has consulted with both Friends of Farmworkers and the Community Justice Project lawyers on proposed litigation, as well as having advised PLAN. Inc. on legal and ethical questions.

Early in his career, Mr. Schmidt was the attorney representing several organizations advocating on behalf of farmworker rights and was key to the passage of the Pennsylvania Seasonal Farmworker Act in 1978. Even earlier, he played an active role in the civil rights movement activities in Selma, Alabama. Mr. Schmidt continues to maintain a substantial pro bono practice. In addition to his volunteerism with PLAN programs, he continues to serve as Pepper Hamilton's coordinating attorney on ACLU cases.
Others receiving Excellence Awards included legal aid staff members Pamela Lynn Dalton-Arlotti, Esq.of Neighborhood Legal Services Association; the Legal Aid of Southeastern PA Centralized Telephone Hotline Staff; Linda D. Renick of North Penn Legal Services; Patricia Shilling of MidPenn Legal Services; and Judith E. Wilson, Esq. of Northwestern Legal Services.
Video tributes were shown highlighting the accomplishments of each of the 2016 recipients of the award at the award dinner. Those video tributes and more information on the Award Winners is available on Pennsylvania Legal Aid Network, Inc. website.
Organizers of Wills for Heroes, a program providing free wills and other estate planning documents for Pennsylvania's emergency responders, military veterans and their spouses or significant others, selected five attorneys for the Pennsylvania Bar Association (PBA) Verdina Y. Showell Award for their dedication and years of service to the program.

The award recognizes outstanding community service and commitment to the Wills for Heroes program and is named in memory of Verdina Y. Showell, a lawyer at Exelon Business Services Company LLC, who passed away suddenly on December 24, 2008. As Exelon Legal Department's pro bono lead in Philadelphia, she helped to plan and execute the first Wills for Heroes clinic in Pennsylvania, which was held in 2008 at Exelon's Limerick Nuclear Generating Station.

Showell Award recipients for 2015, 2016 and 2017 were recognized during a Wills for Heroes clinic on March 11, 2017 that was hosted by PECO Energy Company at its Gas Training and Fire Academy in Conshohocken. Those honorees were:

Allegheny County
Julianne Cutruzzula Beil of Pittsburgh, Wills for Heroes county co-coordinator and attorney at Cutruzzula & Nalducci
Amy Rees of Pittsburgh, Wills for Heroes county co-coordinator and attorney at Heritage Elder Law & Estate Planning LLC
Chester County
Jodi Dyan Oley of Downingtown, Wills for Heroes county co-coordinator and attorney at Eckert Seamans
Courtney Wiggins of Coatesville, Wills for Heroes county co-coordinator and attorney at Mauger & Meter
Montgomery County
Crystal M. Fritsch of Glenside, attorney at Pepper Hamilton LLP
"The efforts of dedicated volunteers like our current honorees have played an integral role in the success of the Wills for Heroes program in our state," said Lisa Shearman, co-chair of the Wills for Heroes program in Pennsylvania and a partner at Hamburg Rubin Mullin Maxwell & Lupin in Lansdale. "Thanks to their commitment to the program and years of service, we have been able to help thousands of paramedics, EMTs, firefighters, police, veterans and their families ensure their legal affairs are in order before a tragedy strikes."

"The Wills for Heroes program in Pennsylvania would not be successful or continue to be successful without our honorees and the many dedicated volunteers, all of whom spend countless hours each year volunteering with us—oftentimes missing things in their own professional and personal lives to provide this essential service to our heroes," said Sandy Romaszewski, co-chair of the Wills for Heroes program in Pennsylvania and a partner at Fox Rothschild in Philadelphia.

The program was initially brought to Pennsylvania by Daniel J.T. McKenna, a partner at Ballard Spahr LLP in Philadelphia and president of the Wills for Heroes Foundation, a national nonprofit that provides estate planning documents for veterans, first responders and emergency personnel. McKenna was honored with the Showell Award in 2014, as well as the Sandra Day O'Connor Award, for his work with Wills for Heroes.

The Pennsylvania Bar Association Young Lawyers Division adopted Wills for Heroes in 2008 as one of its major community service projects. To date, the program has provided wills and other estate planning documents to more than 10,000 first responders, military veterans and their spouses or significant others.

Despite the inherently dangerous nature of their jobs, an overwhelmingly large number of emergency responders — approximately 80 – 90% — do not have wills. This figure is based on experiential data from state and national first responder organizations.

Wills for Heroes events are being held in Pennsylvania communities upon request of leaders from local police, fire and emergency medical personnel organizations, military veteran organizations and county bar associations. On a scheduled day, a team of lawyers bring computer laptops to a meeting location and spend at least an hour with each participant who pre-registers to attend the event. Volunteer non-attorneys who serve as witnesses, notaries and event organizers also are crucial to the success of each clinic.

A participant sits with a lawyer to review a questionnaire that the participant has filled out in advance. Answers are entered into a computer-based program. The lawyer reviews the resulting document with the participant to ensure its accuracy. After a final review by an estate planning lawyer and any necessary corrections are made, the will is printed, signed and notarized.

Upon request, lawyer volunteers also work with each participant to prepare a healthcare power of attorney and an advance medical directive, often called a "living will," which specify what actions should be taken for the participant's health in the event that he or she can no longer make decisions due to illness or incapacity.

In addition, lawyers prepare a durable power of attorney, a document that gives another person legal authority to act on behalf of the participant if the participant becomes incapacitated or unable to handle his or her financial matters.
PRO BONO ATTORNEY NEWSLETTER
Winter 2017
Case Spotlight!
Airman Awarded $20,000 in Car Dealership Fraud Claim with Pro Bono Legal Help
An Air Force servicemember purchased a vehicle from a car dealership with a loan of over $15,000 on which he was making regular monthly payments. However, the airman never received possession of the vehicle and he was at risk of his loan being turned into a personal loan at any time which would increase the interest rate significantly. Meanwhile, the car dealership was being investigated for multiple fraud cases against servicemembers and its dealer license had been revoked. Therefore, the servicemember needed help to quickly obtain a judgment against the dealership in order to pursue recovery. Read more...

Find additional case stories on our blog to see how you, our volunteers, are successfully helping military families.
Get Involved
ABA Military Pro Bono Project: Pro Bono Representation
The ABA Military Pro Bono Project accepts case referrals from military legal assistance offices anywhere in the world on behalf of junior enlisted servicemembers facing civil legal issues, and it places these cases with pro bono attorneys where the legal assistance is needed in the U.S.
Explore pro bono case opportunities on our website, which is updated daily.

Operation Stand-By: Providing Legal Guidance to Military Attorneys
Through the Military Pro Bono Project's Operation Stand-By, you may offer to provide attorney-to-attorney guidance to military attorneys so they can further assist their servicemember clients. Join by logging onto the Project website to update your profile by clicking on "I am registering to join the Project's Operation Stand-By."
Already signed up with Operation Stand-By? Please log onto the Project website to ensure that your profile information is up-to-date.
Press Highlights
ABA Military Pro Bono Project Outstanding Services Awards Announced
The Project's success depends on its volunteers! Attorneys from law firms, corporate law departments, and other legal organizations throughout the nation accept pro bono cases from the Project. Thank you to all of the attorneys and pro bono coordinators who have registered with the Project and have accepted pro bono cases on behalf of our servicemembers!
Special thanks to the recipients of the ABA Military Pro Bono Project Outstanding Services Award, from the ABA Standing Committee on Legal Assistance for Military Personnel (LAMP), for their extraordinary pro bono services through the Project. View the 2016 recipients!
Holland & Knight Supports the Legal Needs of Military Families and Veterans
Holland & Knight LLP highlights its longstanding partnership with the ABA Military Pro Bono Project in announcing its generous donation for the second consecutive year in support of our pro bono projects.
Upcoming CLEs
3/31 FREE CLE in Richmond, VA: Military Legal Assistance Issues
5/3 All Day Military CLE in Savannah, GA: FREE to local JAG Officers
Stay updated about other news and events.

Education
Useful Books in the ABA Web Store:
The American Bar Association Legal Guide for Military Families: Legal resource for servicemembers, veterans, and their families.
The Military Divorce Handbook: Resource for representing servicemembers and spouses.
Ripped Off!: Guide for military personnel about certain types of sales, scams and abusive commercial practices.
Veterans Appeals Guidebook:
Guide to representing veterans in the U.S. Court of Appeals for Veterans Claims.

ABA Military Pro Bono Project's Online Library:
The Project has an online library with resources that focus on legal issues faced by servicemembers, veterans, and military family members. Log onto the website and visit the Library.
Support Us
Along with our Star Ranking Supporters, special thanks to the following:
ABA Section of Antitrust Law
ABA Section of Litigation
Holland & Knight LLP
Lockheed Martin
Mon, 02/27/2017 - 12:07pm
Chief Justice of Pennsylvania Thomas G. Saylor has directed a letter to all members of the bar of the Supreme Court of Pennsylvania thanking them for their financial support of legal aid, and joined with Pennsylvania Bar Association President Sara Austin in requesting that attorneys consider making an additional personal commitment through the provision of pro bono representation of the poor and through financial support of Pennsylvania's legal aid programs.

The Chief Justice cited Rule of Professional Conduct 6.1, which calls for lawyers to "render public interest legal service." stating that it is the voluntary efforts of attorneys that most greatly impact those in need.

The letter outlines that "[t]he Pennsylvania Supreme Court is dedicated to ensuring that the civil legal needs of those who cannot afford the services of a lawyer are met," citing the Court's support of civil legal aid in a variety of ways, from securing funding for a loan forgiveness program for legal services practitioners to honoring the work of pro bono volunteers.

Chief Justice Saylor stated that "[w]e can take pride in what we have done, but must realize there is more to do," and encouraged the bar to see the many pro bono opportunities that exist by visting PALawHelp.org and by registering at PAProbono.net.

The letter concluded by quoting the words of former U.S. Supreme Court Justice Sandra Day O'Conner regarding an attorney's responsibility to perform community service:
"Certainly, life as a lawyer is a bit more complex today than it was a century ago. The ever-increasing pressures of the legal marketplace, the need to bill hours, to market to clients, and to attend to the bottom line, have made fulfilling the responsibilities of community service quite difficult. But public service marks the difference between a business and a profession. While a business can afford to focus solely on profits, a profession cannot. It must devote itself first to the community it is responsible to serve. I can imagine no greater duty than fulfilling this obligation. And I can imagine no greater pleasure." - Justice Sandra Day O'Connor, speech at the University of Oregon (1999)
Tue, 02/21/2017 - 11:48am
Nominations are currently being accepted for the 2017 American Bar Association Pro Bono Publico Awards.
The Pro Bono Publico Awards program seeks to identify and honor individual lawyers and small and large law firms, government attorney offices, corporate law departments and other institutions in the legal profession that have enhanced the human dignity of others by improving or delivering volunteer legal services to our nation's poor and disadvantaged. These services are of critical importance to the increasing number of people in this country living in a state of poverty who are in need of legal representation to improve their lives.
Nominees must meet criteria set forth by the ABA Standing Committee on Pro Bono and Public Service. The Committee is currently accepting nominations from the following two categories:
Individuals: Individual attorneys who do not obtain their income delivering legal services to persons of limited means are eligible. (Compensated pro bono coordinators are not eligible.) Individual Nomination Form.

Organizations: Small and large law firms, government attorney offices, corporate law departments, law schools and other institutions in the legal profession whose members have collectively made an outstanding contribution toward one or more of the criteria are eligible. Organization Nomination Form.
International pro bono work is eligible for nomination, but domestic pro bono work is given priority by the Committee. No more than five awardees will be selected from those who have excelled consistent with the criteria set forth in the nomination application requirements.
Nominations will be accepted through March 3, 2017.
The Committee will select award recipients in April 2017. All nominators will be notified about the status of the nomination as soon as possible after selections are made.
The 2017 award will be presented at the ABA Annual Meeting in New York on Saturday, August 12, 2017.
For more information on the awards, visit http://www.americanbar.org/groups/probono_public_service/projects_awards/pro_bono_publico_award.html
The American Bar Association has launched the ImmigrationJustice.US portal, a rapid emergency response website to coordinate the efforts of volunteer lawyers helping immigrants in response to President Trump's Executive Orders altering the U.S. immigration system.
"The Law Practice Division Futures Committee and the ABA Center for Innovation accelerated a project to coordinate the volunteer efforts of lawyers responding to the president's travel ban," ABA President Linda A. Klein told the ABA's House of Delegates at its Midyear Meeting this week. "Working with the American Immigration Lawyers Association, they helped set up a website in one afternoon, with links to relevant law, habeas resources, how-to-help guides and volunteer forms."
The site also provides information on:
Relevant case law and statutes
Volunteer coordination forms
American Immigration Lawyers Association resources
Habeas corpus guides
Immigration news
Deportation waivers and relief forms and information
Detention fact sheets and reports, practice advisories, litigation and advocacy
Link to Help the Lawyers GoFundMe to raise funds to feed clients and volunteer attorneys, and purchase necessary supplies for attorneys helping detained individuals at airports.
The website is organized by the American Immigration Lawyers Association, American Immigration Council, and the ABA Center for Innovation. It was built through the efforts of the ABA Law Practice Division Futures Initiative with technical assistance from Aaron Street and Sam Glover of Lawyerist.com; Catherine Sanders Reach of the Chicago Bar Association, Dan Lear of Avvo, and Ed Walters of Fastcase.
The National Legal Aid and Defender Association (NLADA), in partnership with the Robert J. Kutak Foundation, has opened the nominations for the 2017 Kutak-Dodds Prizes. The deadline to submit a nomination is Thursday, April 6, 2017.

Since 1989, the prizes have been awarded to attorneys who have significantly contributed to the human dignity and quality of life of individuals unable to afford legal representation. This annual award honors two longstanding advocates for equal justice, one from the civil legal aid community and another from the public defense community. Each prize carries a cash award of $10,000.

To qualify, the nominee must be an attorney employed by or affiliated with an organization serving persons who cannot afford to pay for legal representation. The nominee also may be an attorney working for a public interest, nonprofit organization. Nominees must have at least ten (10) years of practice in legal services or public interest work and must be currently involved in legal advocacy and /or active representation of clients on a daily basis.

The Kutak-Dodds Prizes are jointly sponsored by the Robert J. Kutak Foundation and NLADA and bestowed in memory of Robert J. Kutak and Kenneth R. Dodds. Both men were former partners in the Omaha, Nebraska, office of Kutak Rock LLP and advocates of public service, legal education, and high ethical standards throughout their lives. In addition to legal services for the poor, the Kutak Foundation supports education in professional ethics, minority scholarships, and a variety of other public interest projects. The foundation is maintained by Mr. Kutak's former friends and associates.

For more information on the Kutak-Dodds Prizes, please contact Helen Katz, Chief Development Officer, at 202-452-0620, ext. 223 or via email at h.katz@nlada.org.

More Information on the Award Criteria and Nominations Process
The First Judicial District of Pennsylvania (Philadelphia) will be holding an Elder Justice Resource Center Volunteer Attorney Training Program on Wednesday, February 22, 2017 from 8:30 am to 12:30 pm.
The program will be held at the Philadelphia Municipal Court Conference Center, 1339 Chestnut Street, 10th Floor, Widener Building, Philadelphia, PA 19107. Registration will begin at 8:30 a.m., with the program beginning at 9:00 a.m.
The Elder Justice Resource Center (EJRC) first opened in October 2016 and is Pennsylvania's first senior justice resource center. The EJRC offers free legal information, advice, and limited representation to unrepresented seniors.
The EJRC is overseen by the First Judicial District of Pennsylvania and court employees provide administrative and coordination services. The EJRC is also supported by numerous key service organizations including the Center for Advocacy for the Rights & Interests of the Elderly (CARIE), the SeniorLAW Center, Community Legal Services (CLS), Philadelphia Corporation for Aging (PCA), and Temple University Beasley School of Law School.
The training program for volunteers will provide training on the following topics:
Ethics for Serving Seniors / Aging
Elder Justice Resource Center / Elder Justice Initiatives
Housing: Landlord-Tenant / Homeowners Mortgage & Tax / Ejectment
Orphans Court Issues: Guardianship, Probate, & Protective Services
Elder Abuse and Financial Exploitation Overview
Aging and Legal Services Network / Resources
The training is free of charge to volunteer attorneys and offers two (2) hours of substantive PA CLE credit and one (1) hour of ethics PA CLE credit. The fees for non-volunteers are $90.00 for lawyers and $40.00 for non-lawyers,
Pre-Registration for the program is available online at www.courts.phila.gov/cleregistrations or by email to elderresource@courts.phila.gov.