Former Pennsylvania Chief Justice Appointed To Board Of Pennsylvania Legal Aid Network
Former Pennsylvania Supreme Court Chief Justice Ronald D. Castille has just been appointed to the Board of the Pennsylvania Legal Aid Network, the statewide umbrella for the provision of civil legal aid to survivors of domestic violence and people living in poverty throughout the Commonwealth.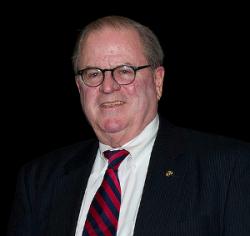 Pennsylvania Legal Aid Network (PLAN) has appointed former Chief Justice Ronald D. Castille to its governing board. The board took this action at its regular meeting of June 9, 2016. Board President, James P. DeAngelo commented, "We are very pleased that Pennsylvania's retired Chief Justice has agreed to join the Board of PLAN. Retired Chief Justice Castille has had a strong demonstrated history of supporting the provision of civil legal aid and access to justice for those who have nowhere else to turn. We are especially pleased he has agreed to join our board because he not only brings the prestige, knowledge and background of his prior office to the role but also his personal commitment to fairness for those facing major civil legal challenges, such as mortgage foreclosure, domestic violence, threatened eviction or loss of necessary utilities, loss of custody, and many other areas."
The PLAN Board is composed of 13 members, which include attorneys appointed by the Pennsylvania Bar Association, income eligible individuals appointed by client organizations, and other eligible members. The complete Board roster is attached. Recent appointments have included Representative Bryan Cutler, Esq., Pennsylvania House of Representatives, James P. Schultz, Esq., Chair, Government Law and Regulatory Affairs, Cozen O'Connor, and James Grasty, Vice President & Assistant General Counsel of Merck & Co., Inc. The Board also includes Administrative Judge Kimberly Clark of the Court of Common Pleas of Allegheny County.
Wesley Payne, IV, Chair of the Board's Nominating Committee, pointed out that "Former Chief Justice Castille will be the first sitting or retired member of the Pennsylvania Supreme Court to join our Board, not to mention that he is also the first Chief Justice to do so. We very much appreciate the unique perspective he brings."
The Pennsylvania Legal Aid Network of civil legal aid programs is committed to a civil justice system that is client-centered and provides full access to justice for the poor and others who have nowhere else to turn for legal advice and representation. PLAN strives to meet the civil legal needs of low-income individuals and families and victims of domestic violence across the Commonwealth by securing their access to justice and fairness through the legal process.
Castille was Chief Justice of Pennsylvania from January 14, 2008 until he faced mandatory retirement upon reaching age 70, and stepped down on December 31, 2014. He sat as a Justice on the Court since he was first elected as a Republican in 1993, and was twice retained by the electorate to remain on the Court. From 1971 to 1991 Castille worked in the Philadelphia District Attorney's office, the last five years as the elected District Attorney.
---