Featured Job
We're sorry, there is nothing to display.
Welfare Unit- Paralegal Positions (2) - Philadelphia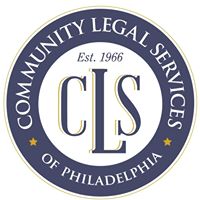 Welfare Unit- Paralegal Positions (2)
Community Legal Services, Inc. of Philadelphia is a non-profit public interest agency providing free civil legal services to low-income Philadelphia residents. As the largest provider of free civil legal services in the Philadelphia area, CLS is both locally and nationally renowned as a premier legal services provider dedicated to ensuring access to justice for all low-income individuals and communities. CLS has eight legal units covering a wide range of civil legal services.
CLS is seeking two (2) Paralegals for the Welfare Unit at the NPLC office location at 1410 W. Erie Avenue. These positions involve working with clients on their eligibility for public benefits, with an emphasis on TANF, SNAP (Food Stamps), Medicaid, LIHEAP, and Subsidized Child Care. The paralegals will be doing intake, meeting with clients, filing appeals, using DPW's Policy Manuals to analyze cases, drafting letters and affidavits, negotiating and advocating with the welfare office, and representing clients at hearings as needed. These positions will also include community education and outreach. One paralegal will also be responding to, tracking and assigning referrals of potential clients. The second paralegal will also be engaging in additional outreach to build the Benefits Access Coalition. Strong client interviewing, analytical, written and oral advocacy skills and organizational skills are needed for both positions.
Required Qualifications:
High School Diploma or GED
Strong analytical and writing skills
High computer literacy and willingness to learn new technology and systems
Strong ability to learn complex material quickly
Demonstrated initiative
Excellent interpersonal skills and ability to interact well in a multi-cultural environment
Demonstrated commitment to social and economic justice
Preferred Qualifications: Two or four year college degree. Experience in legislative or administrative advocacy, or experience with a social services agency or a nonprofit organization that advocates on behalf of the poor. Fluency in a second language spoken by low-income Philadelphians. For the Benefits Access Coalition position, experience working with community based organizations.
This is a full-time position covered by the collective bargaining agreement between Community Legal Services, Inc. (CLS) and the National Union of Hospital and Health Care Employees, AFL-CIO and its affiliate District 1199C. The current entry level starting salary is $33,300 and is subject to change according to the provisions of the current collective bargaining agreement. Raises and benefits are also governed by that agreement.
To Apply: CLS will accept applications until July 2, 2018. You can submit your application on CLS's website online at: https://clsphila.org/about-cls/available-positions/.
What to Include in your application: Please include a cover letter, resume, three professional references and one brief writing sample (10 pages or less). If you fail to submit the requested materials, your application will not be considered. Community Legal Services values a diverse work environment and strongly encourages women, people of color, people who identify as LGBTQ, people with disabilities, people who have experienced poverty or homelessness and people who have had prior contact with the juvenile, criminal, or child welfare systems to apply. CLS invites all applicants to include in their cover letter a statement about how your unique background and/or experiences might contribute to the diversity, cultural vitality, and perspective of our staff and legal services practice.
Community Legal Services, Inc. is an equal opportunity employer. CLS, Inc. does not discriminate in the selection of employees on the basis of race, color, religion, gender, sexual orientation, sexual identity, genetics, age, national origin, disability, or veteran status. In addition to federal law requirements, CLS complies with all applicable state and local laws governing nondiscrimination in employment. This policy applies to all terms and conditions of employment, including recruiting, hiring, placement, promotion, termination, layoff, recall, transfer, leaves of absence, compensation and training.
June 5, 2018