Featured Job
We're sorry, there is nothing to display.
Staff Attorney - Northwestern Legal Services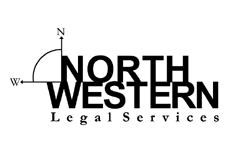 Staff Attorney Positions
Northwestern Legal Services is seeking qualified applicants for several full-time Staff Attorney positions in several of our northwestern PA offices. The caseload includes public benefits, family law, housing, and other areas of poverty law. Travel is required. Must be admitted to practice law in PA or be awaiting PA bar exam results. Salary with 0-3 years experience is $40,000-$43,000. Liberal benefits. Possible loan repayment assistance; 10 years of non-profit employment with timely loan payment qualifies for the federal Public Interest School Loan Forgiveness program. EEO Employer.
Please send a detailed cover letter, resume, references, and a writing sample to:
Administrative Assistant
Northwestern Legal Services
1001 State St., Suite 700
Erie, PA 16501
Or email requested documents to: ttowell@nwls.org
For further information on Northwestern Legal Services, please visit www.nwls.org.
No Phone Calls Please
September 14, 2017