Paralegal - Philadelphia Legal Assistance (Low Income Taxpayer Clinic)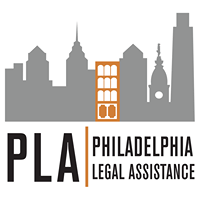 Paralegal - Low Income Taxpayer Clinic
Philadelphia Legal Assistance (PLA) seeks to immediately hire a full-time paralegal to work with low-income taxpayers in Philadelphia.
Background: The Low Income Taxpayer Clinic (LITC) at Philadelphia Legal Assistance (PLA) is a program funded largely by the IRS to help low income taxpayers avail themselves of the Taxpayer Bill of Rights, avoid having to pay taxes that are incorrectly high and/or that they cannot currently afford to pay, and to otherwise resolve disputes with the IRS.
Responsibilities: The paralegal will assist LITC attorney with complex cases while also handling their own caseload. The paralegal's duties would include conducting initial client eligibility screenings; researching and referring clients to free tax preparation sites; assisting clients with information gathering, organization of information and financial documents; researching and understanding IRS terminology and regulations of the Internal Revenue Code, Internal Revenue Manual, and IRS publications; advocating on behalf of clients with the IRS; developing content for the LITC's webpage - http://philalegal.org/litc - and other educational materials; and other duties as required.
This position is ideal for someone with an interest in how tax policy and the administration of the IRS, one of the largest federal bureaucracies, affect people living in poverty. The paralegal will learn about issues such as filing statuses, dependency exemptions, earned income and child tax credits, premium tax credits and shared responsibility payments under the Affordable Care Act, cancellations of debt, early retirement withdrawals, and unreported income.
Qualifications:
Dedication to working with low-income clients;
Patience and persistence in interpersonal communications and case work;
Attention to detail and the ability to read and re-read consecutive pages of fine print;
Excellent writing skills and the ability to present complex concepts in simple, clear language;
Strong organizational and time management skills;
Fluency in written and spoken Spanish is desired but not necessary;
Technological/coding aptitude and creativity is welcome.
Salary is commensurate with experience. Excellent benefits. Interested persons should send their cover letter and resume to: Hiring Committee, Philadelphia Legal Assistance, 718 Arch Street, Suite 300N, Philadelphia, PA 19106-1535, by fax to 215-981-3860 or by email to work@philalegal.org. Position will remain open until filled. PLA is an Equal Opportunity Employer
September 7, 2017