Paralegal - Pennsylvania Farmworker Project of Philadelphia Legal Assistance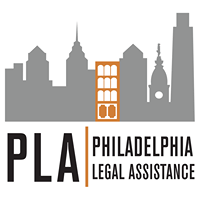 Paralegal
Pennsylvania Farmworker Project
of Philadelphia Legal Assistance
Philadelphia Legal Assistance (PLA) seeks to immediately hire a full-time, Spanish-speaking paralegal to work with Pennsylvania farmworkers.
Background: The Pennsylvania Farmworker Project (PFP) is a unit of Philadelphia Legal Assistance (PLA), a Legal Services Corporation (LSC) funded program. PFP provides legal representation to the migrant and seasonal agricultural worker population throughout the Commonwealth of Pennsylvania. The vast majority of farmworkers are monolingual Spanish speakers who migrate to Pennsylvania from other parts of the U.S. and Mexico. There are also workers who migrate to Pennsylvania from Haiti, Thailand, Jamaica and other countries.
Responsibilities:
Conduct intake screenings with potential clients, and serve as primary point of contact for clients and the Farmworker Project. Organize and conduct extensive community education and outreach to migrant farmworkers in labor camps throughout Pennsylvania, as well as to governmental and social service agencies that come in contact with these workers. Travel and work during evenings, and some weekends, will be required. Developing written educational materials and presentation topics for outreach will also be part of the Paralegal's outreach duties.
Perform research and gain substantive knowledge of state and federal protections for farmworkers and other low-wage/immigrant workers, including state and federal minimum wage and overtime laws, anti-discrimination laws, and tax laws. Conduct client interviews, develop cases draft complaints to government enforcement agencies and assist with litigation in state and/or federal court.
Qualifications:
Fluency in written and spoken Spanish REQUIRED.
Excellent research and writing skills.
A driver's license and the ability to travel throughout Pennsylvania (and stay overnight when necessary).
Bachelor's Degree.
Previous experience working with farmworkers, immigrants or a low-income client population is an advantage.
Salary is commensurate with experience. Excellent benefits. Interested persons should send their cover letter and resume to: Hiring Committee, Philadelphia Legal Assistance, 718 Arch Street, Suite 300N, Philadelphia, PA 19106-1535, by email to work@philalegal.org. Position will remain open until filled. PLA is an Equal Opportunity Employer.
September 7, 2017