Paralegal - Aging & Disabilities Unit
Job Category:
Attorney/Paralegal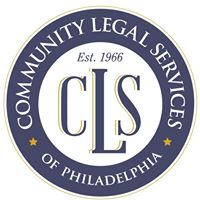 Paralegal - Aging & Disabilities Unit
Community Legal Services of Philadelphia is seeking a paralegal for the Aging and Disabilities Unit at its North Philadelphia Law Center. The Aging and Disabilities Unit helps low income older adults (ages 60+) and younger people with disabilities to get public benefits that provide essential income and health coverage, including Medicaid, Medicare services and SSI. Many of our clients come to CLS for help accessing in-home long term care services so that they can remain independent in their own homes instead of having to enter a nursing home. The Unit also represents clients who live in nursing homes or boarding homes that are violating their rights or providing poor quality care. Other clients seek our help because of disputes with the Social Security Administration concerning their SSI or Social Security benefits. Many of our clients are frail, and they are among the most vulnerable residents of the City. Paralegals in this unit carry their own caseloads under the close supervision of an attorney. The responsibilities of a paralegal in this unit would include:
Conducting intake on a rotating schedule with other unit members. This would involve interviewing clients, gathering all relevant facts and discussing the case with a supervising attorney to determine next steps. Homebound clients who cannot come in for intake are interviewed over the phone or during a home visit, including nursing home clients.
Filing administrative appeals and advocating with the Department of Public Welfare and the Social Security Administration, under the supervision of an attorney.
Presenting community education workshops to educate older adults, individuals with disabilities, and their families about their legal rights.
Participating in work involving systemic advocacy and policy issues.
This position requires strong analytical, writing, and interviewing skills.
Other Preferred Qualifications: Experience in legislative or administrative advocacy, experience working with older adults and/or individuals with disabilities, experience with a social services agency or a nonprofit organization that advocates on behalf of the poor. Bilingual skills are preferred but not required.
To Apply:
CLS will accept applications on a rolling basis until the position has been filled. You can submit your application on CLS's website online at: https://clsphila.org/about-cls/available-positions/.
What to Include in your application:
Please include a cover letter, resume, three professional references and one brief writing sample (10 pages or less). Community Legal Services values a diverse work environment and strongly encourages women, people of color, people who identify as LGBTQ, people with disabilities, people who have experienced poverty or homelessness and people who have had prior contact with the juvenile, criminal, or child welfare systems to apply. CLS invites all applicants to include in their cover letter a statement about how your unique background and/or experiences might contribute to the diversity, cultural vitality, and perspective of our staff and legal services practice.
This is a full-time position covered by the collective bargaining agreement between Community Legal Services, Inc. (CLS) and the National Union of Hospital and Health Care Employees, AFL-CIO and its affiliate District 1199C. CLS asks for a minimum two-year commitment from individuals who accept an offer of employment for a paralegal position. The current minimum starting salary is $32,500 for entry-level applicants but that salary is subject to change or adjustment if an applicant has relevant years of experience and according to the provisions of the current collective bargaining agreement. Raises and benefits are also governed by that agreement.
Community Legal Services, Inc. is an equal opportunity employer and values a diverse and inclusive workforce. We welcome applicants of all diverse backgrounds to apply. CLS, Inc. does not discriminate in the selection of employees on the basis of race, color, religion, gender, sexual orientation, sexual identity, genetics, age, national origin, disability, or veteran status. In addition to federal law requirements, CLS complies with all applicable state and local laws governing nondiscrimination in employment. This policy applies to all terms and conditions of employment, including recruiting, hiring, placement, promotion, termination, layoff, recall and transfer, leaves of absence, compensation and training.