Featured Job
We're sorry, there is nothing to display.
Equal Justice Works Crime Victims Justice Corps Fellow - Friends of Farmworkers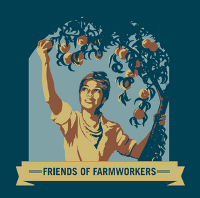 Equal Justice Works Crime Victims Justice Corps Fellow
Friends of Farmworkers
The Equal Justice Works Crime Victims Justice Corps is a legal fellowship program designed to increase capacity and access to civil legal help for crime victims. A cohort of approximately sixty fellows are placed at nonprofit organizations across the country to provide direct representation to victims of crimes, including human trafficking, fraud/identity theft, campus sexual assault, and hate crime, and immigrant victims of crime with meritorious claims for immigration relief, and outreach and education to community partners. All fellows will incorporate crime victims' rights enforcement into their practice and will receive training from the National Crime Victim Law Institute and other training and technical assistance providers.
Friends of Farmworkers will host TWO fellows as part of the Equal Justice Works Crime Victims Justice Corps. The fellowship will begin on or about June 1, 2018 and end May/June 2020. This program is supported by an award from the U.S. Department of Justice, Office of Justice Programs, Office for Victims of Crime, Award Number 2017-MU-MU-K131, and private funding.
LOCATION: Philadelphia
We offer an excellent benefits package including the following:
Medical, Dental, Vision - fully covered by employer;
Short and Long Term Disability & Life Insurance;
Student Loan Repayment Assistance of up to $7,500 annually;
Generous paid leave policies.
INSTRUCTIONS:
Please email a resume, cover letter and writing sample to Deputy Director Liz Chacko at lchacko@friendsfw.org.
Please see the job description below for additional details.
April 20, 2018